Samsung S10 and Samsung Fold are no doubt among the best smartphones in the current market - especially the revolutionary foldable phone. However, even the most advanced phone can't recover the deleted data if you don't have made a backup previously. So what should you do when wrongly deleting some important photos, messages, videos, contacts on a Galaxy S10/Fold. This post will show you how to recover deleted data from Galaxy S10 and Glalaxy Fold with FonePaw Android Data Recovery, a PC program that can get back deleted files from Android phone without any back up.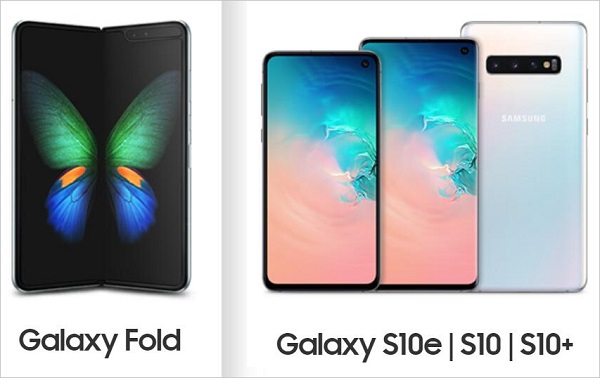 # Recover Deleted Data from Galaxy S10/Fold without Backup
Data recovery software may sound like a myth to you. So here is a breif introduction of how FonePaw Android Data Recovery (opens new window) works. When you delete, for instance, a photo or message from your S10 or Fold device, the deleted data are not immediately wiped from the phone memory space but will stay on the memory space for a short period of time. What FonePaw Android Data Recovery is find the information of the deleted data from your S10/Fold and recover the information to readable photo, messaage or other data.
Now FonePaw Android Data Recovery can recover image, video, SMS message, WhatsApp message, call log, contact, audio from Samsung phone, including Galaxy S10/S10+/S10e and Galaxy Fold. It provides the preview of the deleted data to ensure that you can get back the data that you need.
The followings are the steps to retrieve deleted photo, message, etc. from Samsung S10/Fold.
Note: To maximize your chance of recovering deleted data on S10 or Fold device, after the data is deleted mistakenly, avoid using the device , epecially not to use it for receiving new message or downloading things, which could overwrite the deleted data with new data,
Step 1 Install FonePaw Android Data Recovery
Click the Download button install FonePaw Android Data Recovery on a computer. The program is free to download.
Free Download Buy with 20% off Free Download Buy with 20% off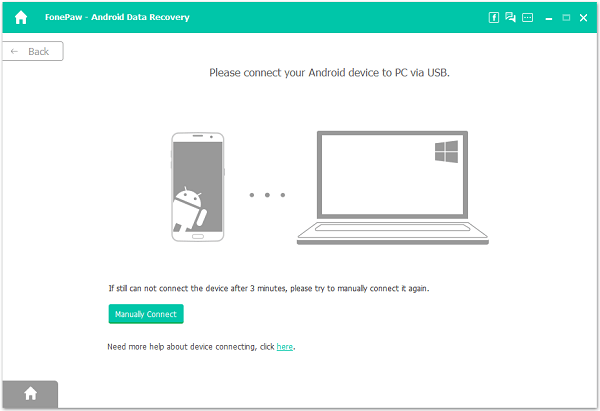 Step 2 Connect S10/Fold Phone to the Program
Open the program and use a workable USB cable to connect your phone to the computer. For the data recovery program to detect your S10 or Fold phone, enable USB debugging on the phone.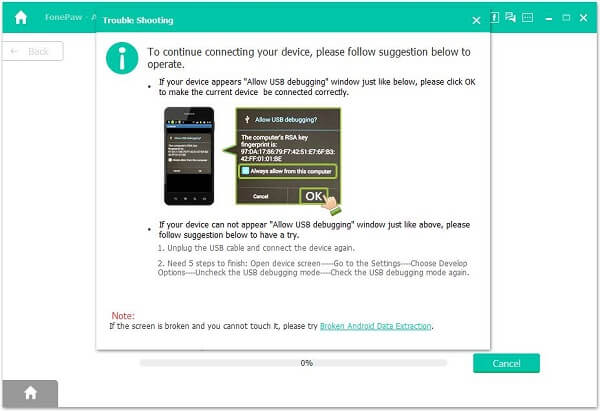 Step 3 Select Data to Recover from S10/Fold
Next you'll see the categories of data that you can recover from Samsung S10 and Fold. Select the data you want to get back. Click Next.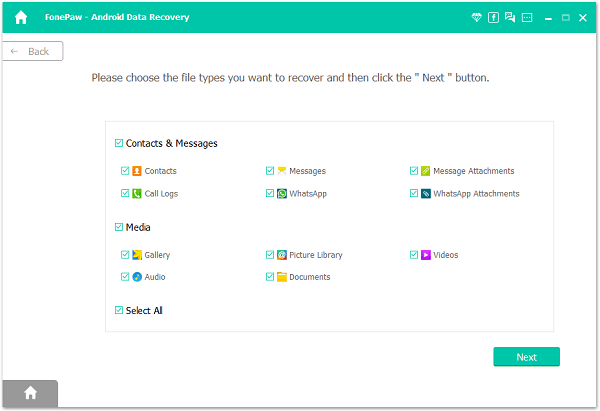 Step 4 Allow Data Recovery on S10/Fold
Before FonePaw Android Data Recovery can scan out deleted files from S10/Fold, it needs your permission. Tap OK or Allow for start data recovery and wait for the scanning to complete.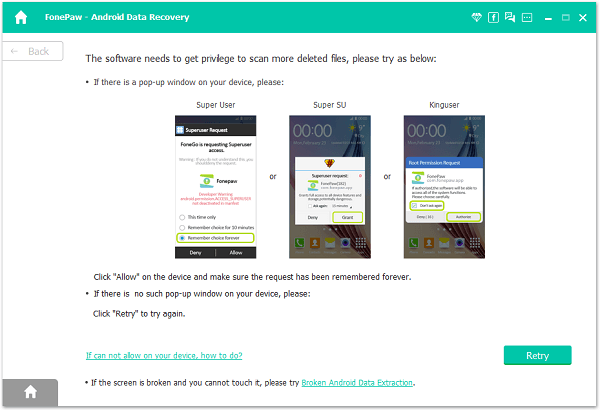 Step 5 View Deleted Data on Samsung S10/Fold
When FonePaw Android Data Recovery has scanned out all data from S10/Fold, it will show the data in categories. The deleted data will be shown in red. Select the deleted data that you are looking for and click Recover to get them back to your computer.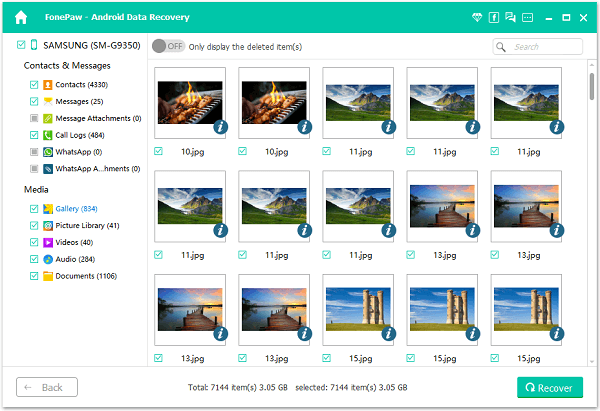 # Recover Deleted Data on S10/Fold from Backup
If fortunately, you have created a backup on your Samsung S10 or Samsung Fold before, you can try to recover deleted data from the backup. However, unlike recovering data with FonePaw Android Data Recovery, restoring data from Samsung Cloud or Smart Switch backup won't enable you to preview the data before recovering.
To restore deleted data on S10/Fold with backup:
Go to Settings.
Tap Backup and restore > Restore data.
Select the content you want to recover, for example, photos, messages.
Click Restore.
To avoid data loss, it is important to back up important data on your Samsung Galaxy S10 and Samsung Fold from time to time. You can either back up S10 and Fold to computer (opens new window), or back up to Samsung Cloud (opens new window) or SD card storage.