Sometimes when you are checking chat history on Kik, you are unable to find some old messages. Where is Kik chat history on iPhone or Android phone? Is there a way to view old Kik messages on your device? You may have saved much significant information in Kik. Here we are going to introduce methods on how to get back your old Kik messages.
1. Does Kik delete messages automatically?
The answer is YES. Kik deletes old messages automatically. It doesn't save all your chat history and will automatically delete the old messages once you have exceeded the maximum number of messages you can save on Kik.
On Kik for iPhone, you can see only the last 1000 messages in the recent chats. For chats that you had for more than 2 days, only the last 500 messages can be seen.
On Kik for Android, you can see the last 600 messages in the chats you had within 2 days. And for older chats, only the last 200 messages are kept on your device.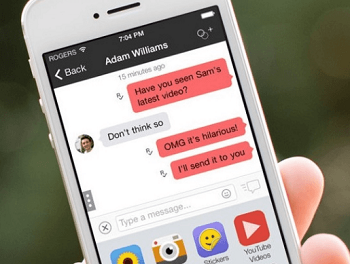 2. Why does Kik delete older messages?
Kik doesn't store your messages on their servers, all the messages are stored in your phone memory.
However, your mobile phone memory is limited and it can't let Kik use up all the memory with its growing messages, photos, videos. Therefore, Kik needs to set a rule of deleting the older messages automatically to save the memory space it uses on your phone.
3. Where to find your chat history and view old messages in Kik?
Your Kik messages are stored locally on your device (right in the Kik app). There isn't currently a way to save or backup your Kik chats, therefore, you cannot restore old Kik messages from a backup.
To recover old Kik messages that have been deleted by the app automatically, you need a data recovery tool. FonePaw iPhone Data Recovery is a tool that can retrieve old messages from Kik, Viber, Messenger, WhatsApp, etc. from iPhone. As long as your old Kik messages haven't been covered by new messages in your iPhone memory, the FonePaw software can extract the old messages from Kik and present them on your computer.
Also, if you have backed up your iPhone with iCloud or iTunes, FonePaw iPhone Data Recovery can manage to recover old Kik messages from your previous backups.
Step 1. Install FonePaw iPhone Data Recovery on PC/Mac
Click the following download button and get the iPhone Data Recovery tool on your computer. Both Win and Mac version are available.
Free Download Buy with 20% off Free Download Buy with 20% off
Step 2. Select a Kik messages recovery method
Run the downloaded program. There are 3 ways to recover Kik chat history:
Recover from the iOS device: it needs you to connect your iPhone with Kik to the computer and let the program search Kik conversation history from the device.
Recover from iTunes backup: it detects iTunes backup on your computer and extracts data from the backup. If the Kik messages are included in the backup, you can recover the conversation from it.
Recover from iCloud backup: it needs you to sign in to your iCloud account so that you can view contents in the iCloud backups to see if the old Kik messages can be found in the backup.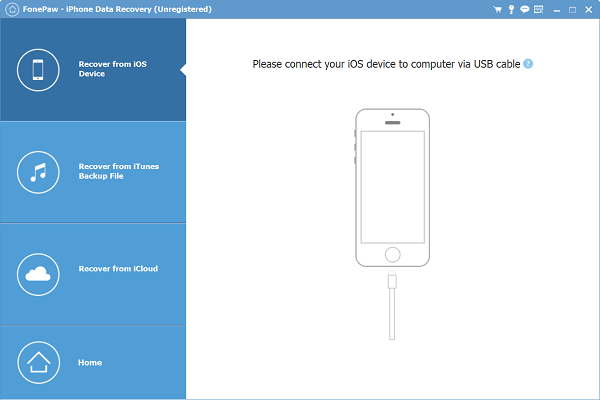 No matter which matter you choose, just follow the on-screen instruction to go on.
Step 3. Recover old Kik messages
After FonePaw iPhone Data Recovery has found out all your iPhone data, click Kik messages or attachments to view Kik chat history, including messages, sent/received photos, videos, contacts.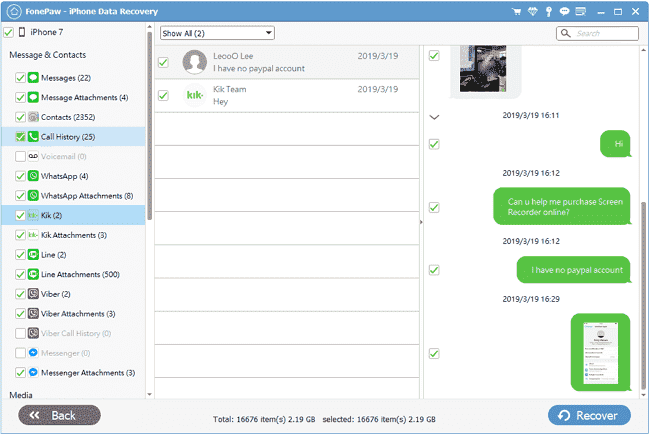 4. Is there a way to save Kik messages, photos, and videos?
If there are some important information, pictures, videos that you do not want to be automatically deleted by Kik, you can save Kik chat history before logging out of your account or uninstalling the app.
Save photos and videos on Kik:
To save received Kik videos or pictures on the iPhone, you can download both Kik videos and photos one by one.
Select the Kik video or image you wish to save.

Press and hold the video or image.

Click the Download arrow on the top-right corner of the screen.

Select Download, and Kik will download the video/image and save it to your iPhone's Photos app.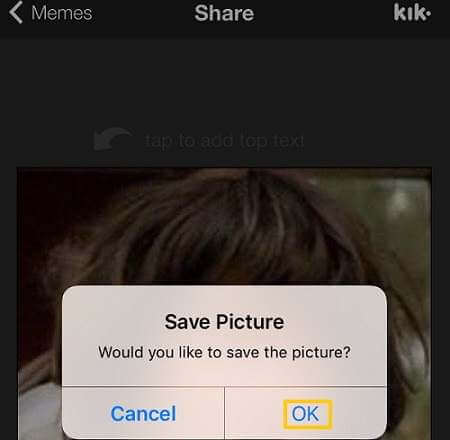 Save Kik messages
To save Kik messages, you can take a screenshot of the conversations you want to save. Or you can back up the whole chat history on Kik using FonePaw iOS Data Backup & Restore. Not only text messages, but all photos and videos sent on Kik messages can be saved.
The backup will be stored on the computer so that you can view the chat history in the backup at any time on the computer. And you can also set the encrypted password for the Kik backup.
Also, your iPhone or iPad data, like contacts, messages, photos, videos, podcast, music, WhatsApp, Messenger, etc. can be backed up as well.