If you have decided to install FonePaw iOS System Recovery (opens new window) on your computer, you may know what it can do for you. Undoubtedly, it is a smart helper for your iDevices to deal with any system problem, like:
Update iOS;
Downgrade iOS 11;
Screen in black/blue;
Unresponsive status;
Restart Continuously;
...
No matter which reason makes you tend to use iOS System Recovery, to install it is the first step. Now, please follow us to get this program installed on your PC/Mac.
Step 1. Download FonePaw iOS System Recovery to your computer. Then, click the downloaded package to open it.
Free Download Buy with 20% off Free Download Buy with 20% off
Step 2. There is a pop-up asking you to select the language. You are allowed to choose the language suitable for yourself.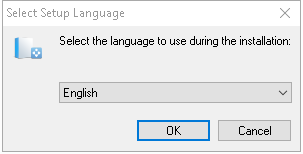 Step 3. Before installing, you will be informed of the version of the program and it recommends that you should close other apps. Click Next to check the license agreement.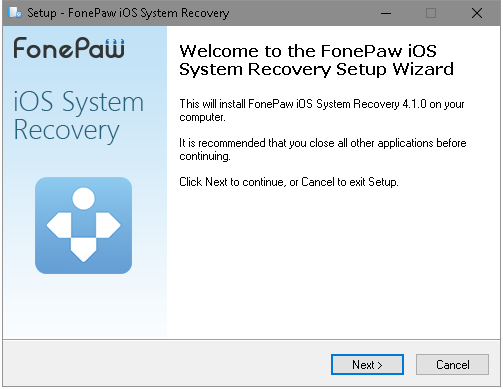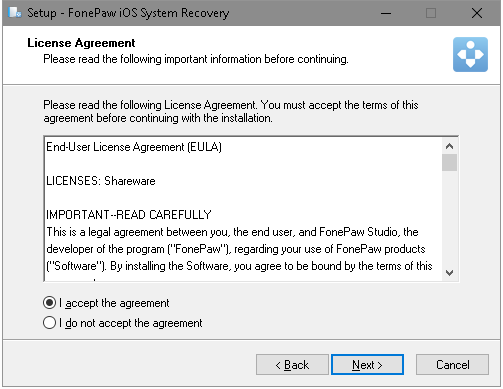 Step 4. Every app needs you to select a folder to save its associated files. So does FonePaw iOS System Recovery. Here suggest you hit Browse to check the folder before.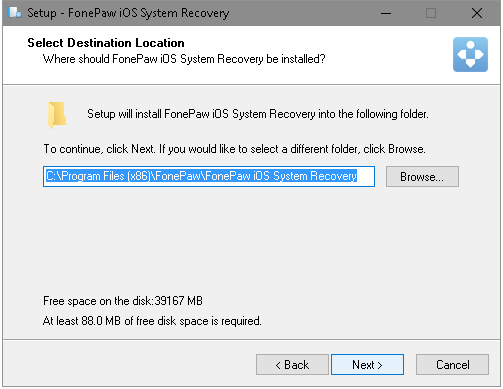 Step 5. Besides, some additional tasks should be selected so that they will be performed after installing. To create a desktop shortcut can make you easily access the software.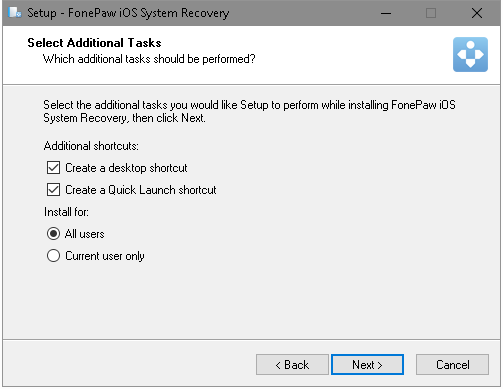 Step 6. The SW is installing and just in several seconds, you will get it on the desktop.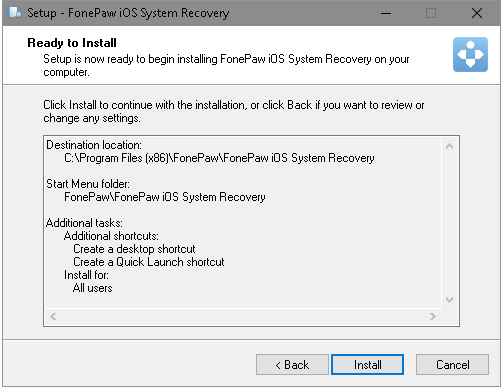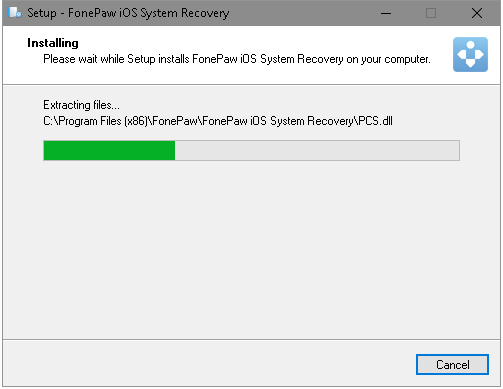 Step 7. As it finishes installing, click Finish to exit the setup. If you tick the box in front of Launch application, the app will run immediately and a webpage will come to you with a note - "Installation Succeed!"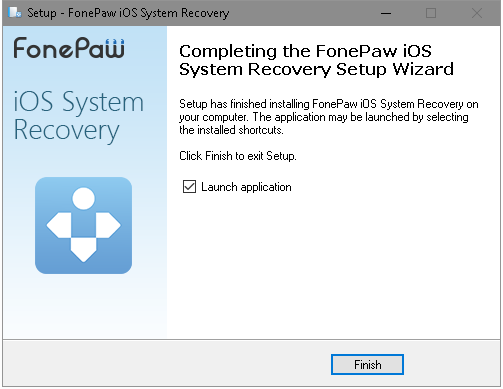 Without any hassle, FonePaw iOS System Recovery is set on your PC or Mac. Now, you can try the function or directly register the program to fix your system troubles on iPhone/iPad/iPod Touch.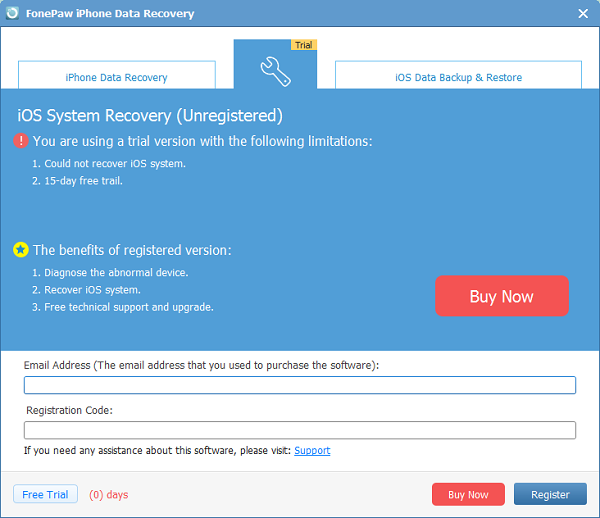 If you are interested in other features on this program, you can sign in and begin to use them. Just check here to sign up to its service (opens new window).