You may have family pictures, vacation photos and other irreplacable photos stored in your Samsung phones. When your phone is broken and useless, the first thing that comes to your mind could be: How can I get all pictures off the broken phone?
When your phone isn't working because of the broken screen or others, your photos probably are still safe and sound in the phone momory. All you need to do is to find a suitable solution to retrieve photos from the broken phone.
This post is going to introduce three solutions for you to get pictures off a broken Samsung device, whether the Samsung is totally dead or screen-broken. The methods also work on other Android devices.
How to Get Pictures off A Broken Samsung Phone
The first method we introduce here is an broken Android data recovery tool - FonePaw Broken Android Data Extraction (opens new window). The desktop program can recover data from broken Samsung phone even if the device is totally dead showing black screen. So it is a perfect solution when you cannot unlock the phone or access the broken phone.
Here is what Broken Android Data Extraction (opens new window) can do:
Get photos, videos off broken Samsung phones, including gallery photos and app photos;
Recover other data, such as messages, contacts, call logs, documents from broken Android;
Provide preview of the data on broken phone before the data recovery;
Support Samsung Galaxy S6, S5, S4, Note 5, Note 4, Note 3 broken android data recovery;
Download the free trial version on your Windows PC and follow the steps below to get pictures off Samsung phone with broken screen.
Free Download Buy with 20% off
STEP 1. Open the program on your computer and choose Broken Android Data Extraction. Then connect your broken Samsung phone to the PC with USB cable.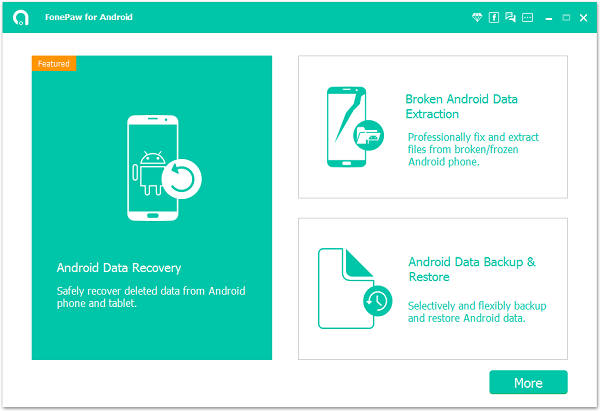 STEP 2. Click Start to open broken Android data recovery window. (Choose Fix Device when you need to fix Samsung with software problems).
STEP 3. The program will then need you to select the device name and model of your Samsung phone. Please make sure the information is right about your phone.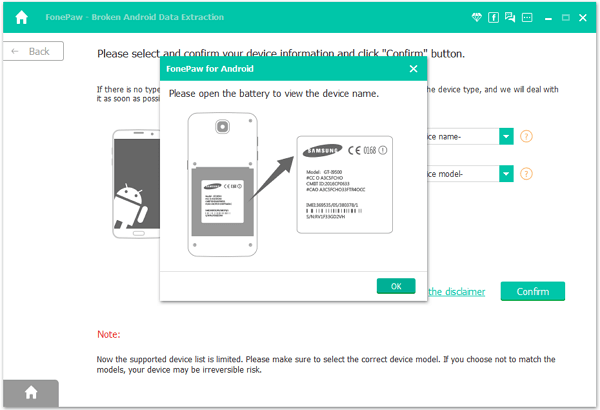 STEP 4. Now follow the instruction on the program to enter Download mode on your broken Samsung phone.
Tip: You don't need to touch phone screen to enter Download mode.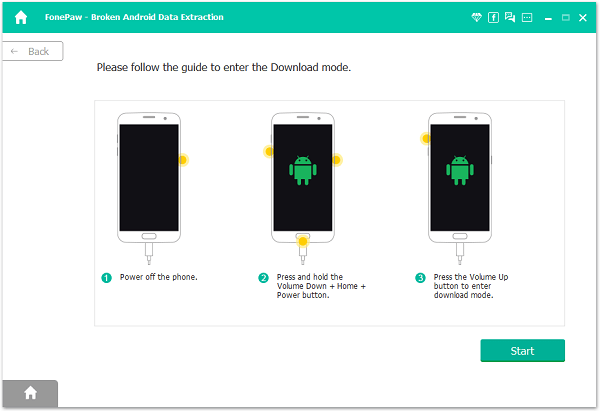 STEP 5. The program will install recovery package in your device. Please don't disconnect the phone with your computer in the process.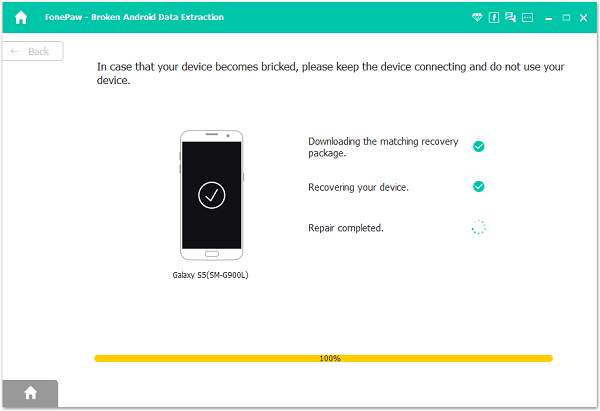 STEP 6. After the recovery package is downloaded, the program will access the broken phone and recover phone data including photos, contacts, messages, etc.
STEP 7. Choose Gallery & Picture Library to preview the photos. It supports photos in .jpg, .png, .gif, .bmp, .webp, .tiff and more. Tick the photos and click "Recover" to get the photos off the broken Samsung phone. The photos will be saved on PC.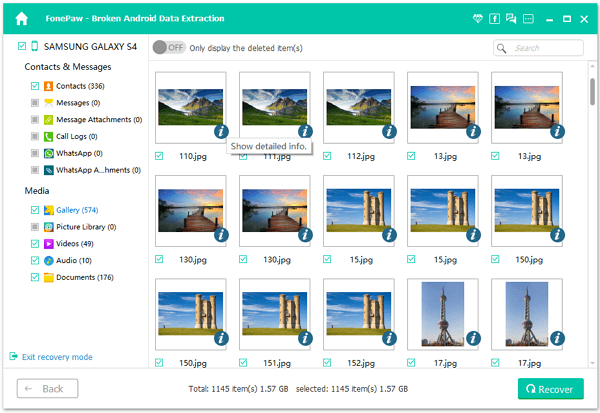 (opens new window)
Steps to Retrieve Photos from A Broken Android Phone (USB Debugging On)
If USB debugging is enabled on your broken phone, you can connect the phone to a Windows PC via USB cable. The computer can display contents in your phone automatically with no need to touch the phone screen. The solution is workable for Galaxy S9/S8/S7/S6/S5/S3/Note8/Note5/Note4/Note3 and more.
STEP 1. Use USB cable to connect your Samsung phone to the computer;
STEP 2. You'll get notification that the phone is connected, click the notification to jump to AutoPlay menu;
STEP 3. Choose "Import photos and videos". If you also need to find other files, choose "Open device to view files";
STEP 4. Drag the photos to a certain folder of your computer.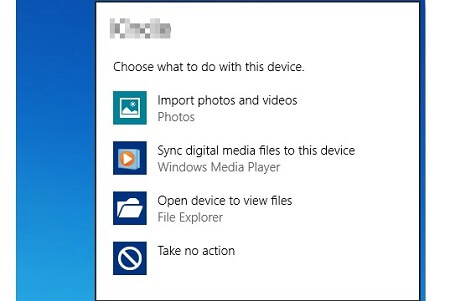 Steps to Access Phone with Broken Screen (USB Debugging Off)
But what if you connect your phone to the computer and nothing appears? USB debugging is probably disabled on your phone so the computer cannot detect the phone and its data.
Don't worry. There is still a way to access the broken phone. When touch screen is not working but you can see things on the screen, you can use a OTG cable to connect your Android phone to a mouse and then control the broken phone with the mouse.
TIP: Make sure that your phone has OTG support.
STEP 1. Connect your Android phone to a OTG cable.
STEP 2. Connect a mouse to the other end of the cable.
STEP 3. Get photos and others from the broken phone.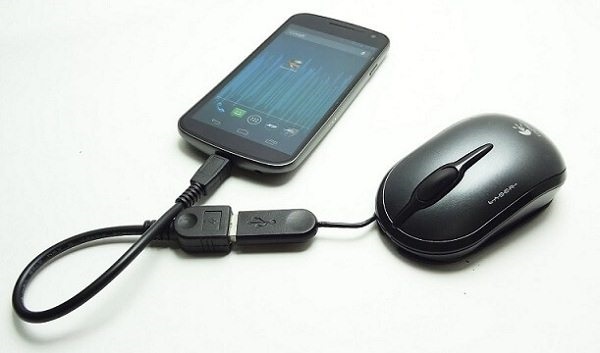 Precautions About Repairing a Broken Samsung Device by Yourself
You are not recommended to repair the device on your own unless you are equipped with necessary technical knowledge.

Contact Samsung first. You might still be in the warranty and that could save much money.

Order for the replacement parts only after you know exactly what is wrong with your Samsung.

Get professional tools to help you. There are many tools that can help you to open and handle hardware of your Samsung phone.
If you have more question about recover data from broken Samsung, leave your comments.