"My Galaxy S4 fell down from stairs and the screen turned completely black. But it is still on and I can hear sound when pressing the volume buttons. Now I just need to view my call logs again to mark down some really important phone numbers. Is there any way that I can check my call history on broken Samsung phone? Any call log recovery software, maybe?"
Recovering data from Android phone with cracked/locked/dead screen is a real hassle for many users. When it comes to recovering call history from a broken Android phone, there are two options: one is to contact your carrier and view your call history online, the other is to use mobile data recovery software for the broken Android device. With the latter, you can retrieve not only call logs but also messages, contacts and more from your broken Samsung handsets.
You May Like:
How to Recover Deleted Call Logs from Android Phones (opens new window)
How to Retrieve Contacts from Broken Samsung Galaxy S/Note (opens new window)
Solution 1: Check Call History Online
Your carrier has the record of your call log activity, including missed, incoming, outgoing calls. However, you should notice that every network provider has its own policy on call logs information management and some of them may not provide us call logs or allow you to access only a limited number of call history records. The followings are how to check call history from AT&T Wireless and Verizon Wireless.
View Call History Online with AT&T Wireless
AT&T Wireless does allow us to view call history online, but there are limits for different plans. Generally, you can check your call history on AT&T in these steps:
Log in myAT&T with your wireless number and account password. If you don't have an account, you need to create an account with your information.
Choose Call History tab and search for the calls that you need.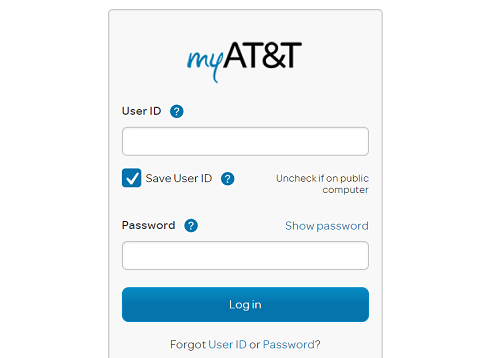 View Call History Online with Verizon
Sign in at My Verizon with your user ID. If you haven't registered, you need to register a user ID first.
On My Verizon, click Account > Bill.
However, you can only view your international call logs. Details of your local calls are not provided.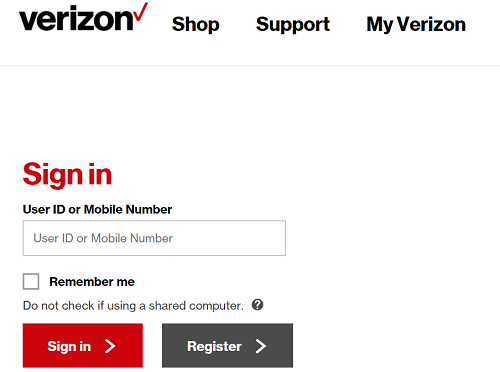 To check call history online with other carriers, such as Sprint, T-mobile, U.S. Cellular, please contact their support service.
If your carrier doesn't allow you to access the call logs that you need, you can recover call logs from broken phone with a recovery software. With a recovery program, you can also recover messages, contacts, WhatsApp messages, photos and more from your broken Android phone.
Solution 2: Recover Call History From Broken Samsung
FonePaw Broken Android Data Extraction (opens new window) is a PC program to retrieve call history, messages, contacts, and other data from Samsung phone with broken screen, locked screen, system problems.
Also, you can use the program to fix Android problems on Samsung devices, such as Samsung phones that are stuck at boot loops, recovery mode, black screen.
The recovery software now supports recovering data from broken Samsung Galaxy S6/S5/S4/Note 5/Note 4/Note 3/Tab Pro 10.1. If your phone is supported, follow these steps to recover call logs from the broken Samsung.
Step 1. Download Broken Android Data Extraction on your PC. Run the program.
Free Download Buy with 20% off
Step 2. Connect your broken Samsung phone to your computer with USB cable.
Step 3. Click Start to recover data from the broken device.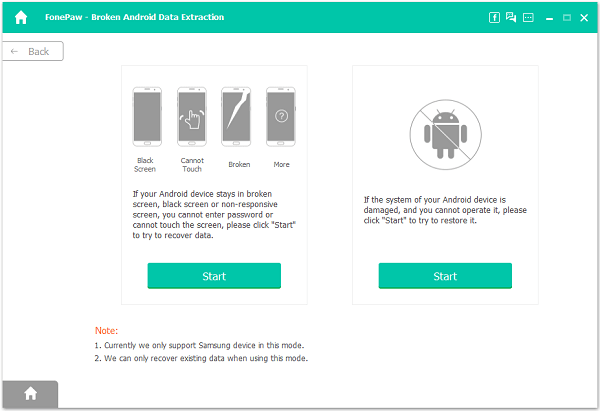 Tip: Click Fix Device when you need to repair Samsung devices with system problems.
Step 4. Select device name and model of your Samsung smartphone. You may not know the exact model of your device, click the question mark for instruction.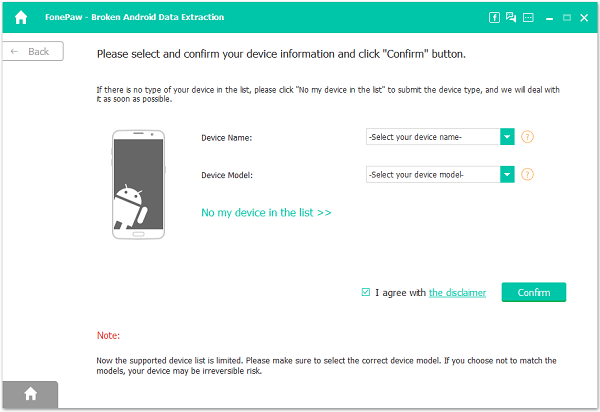 Step 5. Put your Samsung phone in Download mode with Home + Power + Volume Down buttons.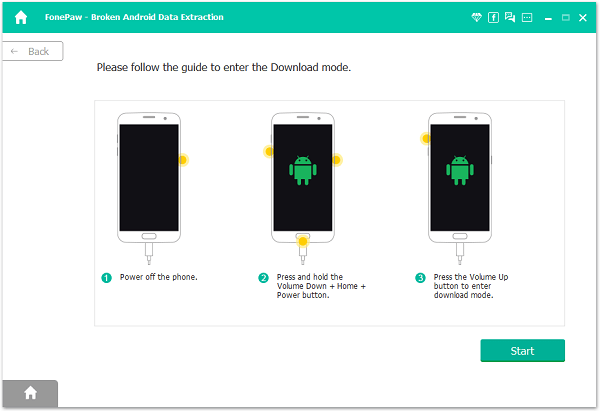 Step 6. The program will begin to scan your phone. When the scanning is completed, click Call Logs to view all call history on your phone.
Step 7. Click Recover to export the call history from your broken phone to computer.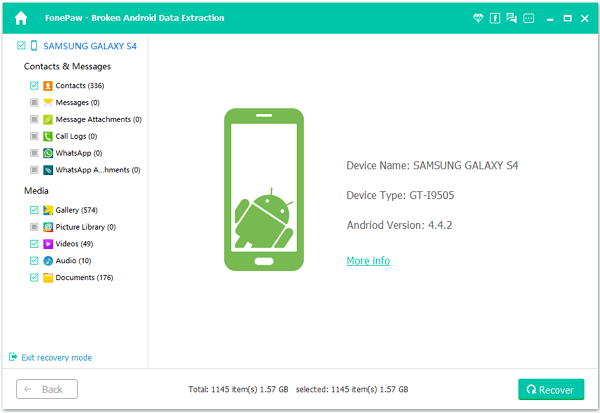 You can use Broken Android Data Extraction to retrieve messages, contacts, photos and more from your broken Samsung phone if you like. Leave a comment below if you have more question.