More and more people nowadays use WhatsApp to make voice/video calls, send texts to friends and share files with colleagues. Sometimes we want to record WhatsApp video/voice call with intimate friends/lovers or we just need to record conference or business calls at work.
WhatsApp doesn't have the call recording feature, therefore, it is important to use a no lagging and easy-to-use call recorder app for WhatsApp. In the following passage, I will recommend two brilliant WhatsApp call recorder apps suitable for use respectively on iOS and Android system.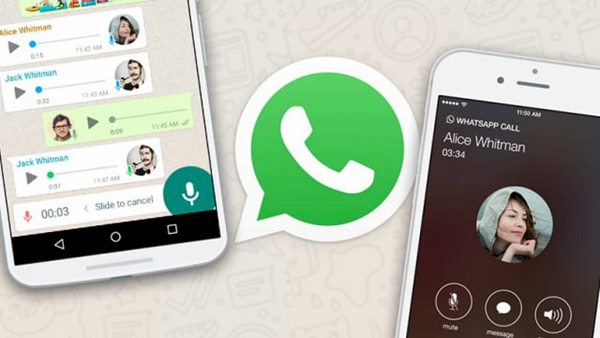 Record WhatsApp Audio & Videos Calls on iPhone
In Apple's App Store there is, in fact, no WhatsApp call recorder app and WhatsApp also does not have a built-in call recording function. The only way to record your voice/video call is to use a third-party screen recording app. FonePaw ScreenMo (opens new window) can mirror iPhone screen to PC via Airplay and record video and audio calls of WhatsApp. It is a wise choice for it is installed on PC and does not occupy any internal storage or RAM of your iPhone so that it can record WhatsApp calls fluently without crashes.
The WhatsApp call recorder works with iPhone, iPad, iPod Touch running on the iOS system.
Click the button below to download FonePaw ScreenMo to your PC.
Free Download Buy with 20% off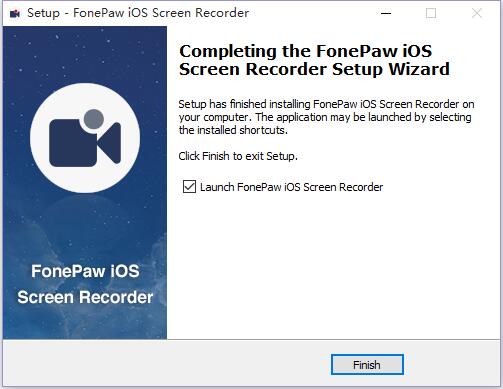 Step 1: Open ScreenMo.
Step 2: Connect your iPhone and computer to the same Wi-Fi network.
Step 3: Swipe up from the bottom of your iPhone and tap Screen Mirroring on Control Center and select FonePaw ScreenMo. (To record WhatsApp calls on devices running on iOS 10 or earlier, tap Airplay instead of Screen Mirroring to connect to ScreenMo)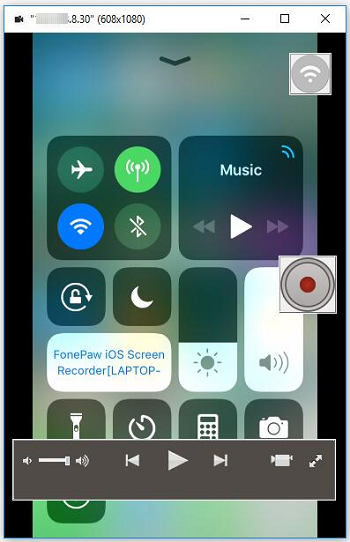 Step 4: After seeing the screen of your iPhone mirrored to the PC, click the red button on ScreenMo and the video recording is on the going. Then you can make a WhatsApp call. Remember to enable the microphone button to record audio in the WhatsApp call.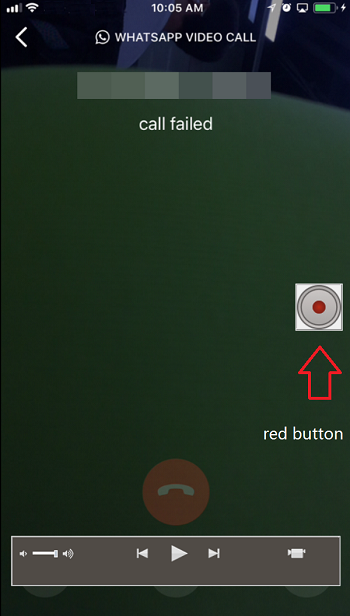 Step 5: After finishing the call, click the red button again to stop recording. And a window will pop up for setting the definition, output path, and name of the recorded video. After customizing settings, you can click Start Export and the video will be saved.
Just linking your iPhone to the same Wi-Fi that your PC is connected to enables any screen activities and audio on your iPhone to be recorded on the PC. If you have any problem in mirroring iPhone to your laptop, open mobile hotspot on your PC and connect your iPhone to the hotspot.
WhatsApp Call Recorder for Android
Cube Call Recorder ACR is a standard call recorder. It can not only record normal phone calls but also the calls from various VoIP services including WhatsApp, Skype, Viber, Hangouts, Facebook, IMO, Line, Slack, Telegram, and more. For Android users, using Cube Call Recorder ACR will allow you to record any calls from any source.
Step 1: Open Google Play and input Cube Call Recorder ACR to search.
Step 2: Download and install it.
Step 3: After installing, open it and click "Next".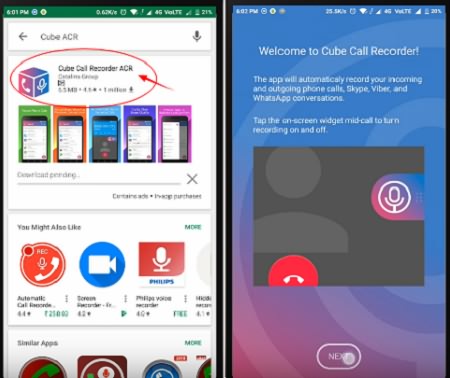 Step 4: Grant it storage, microphone, phone, and contacts permissions by pressing "GRANT PERMISSIONS" and switch on the pop-up corresponding options.
Step 5: In this step, tap "ENABLE OVERLAY" to permit its displaying control widget on phone screen and switch in the setting page.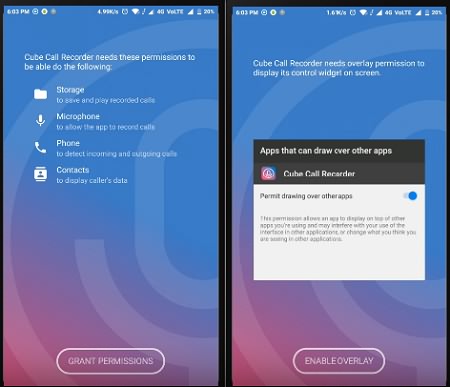 Step 6: Tap "ADD CUBE TO AUTOSTART" and turn on the button beside Cube ACR in the pop-up Autostart setting page.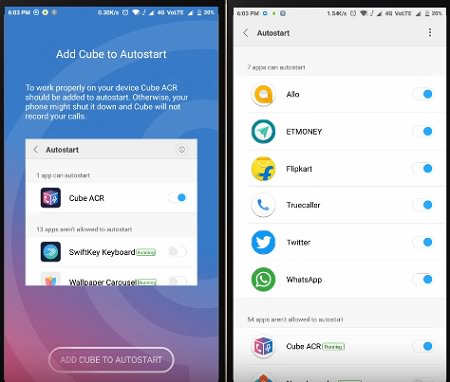 Step 7: Follow the instructions on the app to disable power optimization for Cube.
Step 8: To record WhatsApp, go to the setting page of Cube ACR and switch on the button beside "Ignore VoIP-support check".
Step 9: Tap "ENABLE APP CONNECTOR" and switch on the button beside Cube ACR on the pop-up accessibility setting page.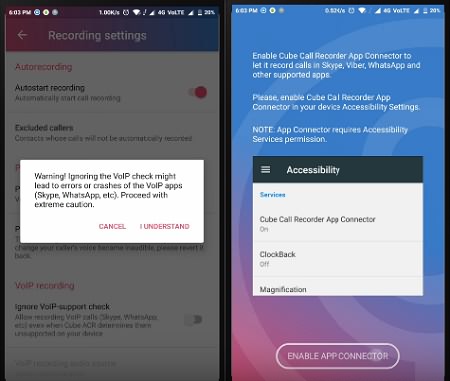 After the above settings, each time you make a WhatsApp call, the Cube ACR will start automatically and record your calls. Just open Cube ACR to find the recorded WhatsApp call.
With these two apps, you can record and save any WhatsApp voice/video call for your later reference.