Many mobile gamers rely heavily on their smartphones to play. Although a number of popular games like Minecraft and Clash of Clans have both mobile version and PC version, you may get used to playing them with your iPhone, but do not satisfy with its five-inch screen. In other words, if you are seeking for the convenience of playing iOS games and apps, and the advantage of a larger screen of PC, there are two methods available for you: one is to project iPhone/iPad screen to PC so that you can run any games or apps in your iPhone/iPad on PC screen, the other is to emulate iOS system on PC to run iOS games and apps. When you tend to edit your recording, move to Part 3 (opens new window) to get the solution.
Method 1: Mirror your iPhone or iPad to PC
With this method, you will need a tool--FonePaw ScreenMo (opens new window), which is an easy-to-use and powerful way to mirror your iPhone/iPad to your PC. With the recorder, you can see your iPhone/iPad screen on your big-screen PC.
To achieve it, here are 6 steps for you to follow:
Download FonePaw ScreenMo on a computer.
Free Download Buy with 20% off
Connect your PC and your iPhone or iPad to the same Wi-Fi network.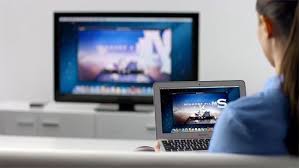 Launch the recorder on your PC.

Open a game or app like Angry Brids on your iPhone.

On your iPhone/iPad screen, pull up the Control Center, click Airplay icon and then choose the Airplay name of the program. The Airplay feature is available on iOS 4.2 and above.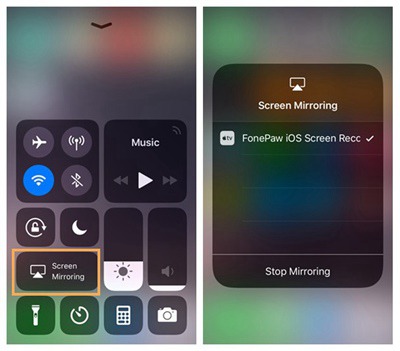 Your iPhone/iPad screen will be immediately displayed on the PC screen. Now you can start to play your iOS games and apps while viewing the screen on a PC.
If you would like to record your gameplay or your operation of an app, you can click the red button on the right of this program to start recording, and stop it by pressing the same button, with the green numbers on top showing how long you have been recorded.
Method 2: iOS Emulator to Run Games & Apps on PC
Besides mirroring iOS screen to PC, iPhone users can also emulate the iOS operating system on PC by using an iOS emulator. One of the most common-used emulator is iPadian, a workable tool to transform a Windows PC into a platform supporting iOS games and apps, charging for 20 US dollars. That being said, iPadian has a fatal flaw: it is more of a simulator than an emulator--only alimited amount of iOS apps and games are allowed to run within iPadian. Put differently, the apps or games you would like to use may not be available in iPadian, so there is no doubt that method 1 is a better option.
Here are steps for you to play iPhone games on PC with iPadian:
Download iPadian on PC.

Launch iPadian, then you will see there is an iPad interface appearing on your PC.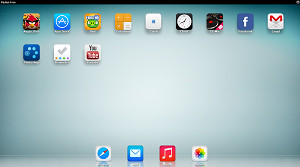 Download a game or an app within iPadian's App Store, then you can play it on your PC exactly the same on your iPad/iPhone, except now you are using your mouse instead of fingers.
Tip: Only in the paid version can you download iOS games and apps from iPadian's App Store.