1080p, 720p, HD, 4K. We hear them all the time. And when we need to record iPhone screen video, we are also recommended to capture iPhone screen in HD format. But wait, what's 1080p HD? And what's the difference between 1080p and 720p? This post will give you the answers and introduce you the best 1080p HD screen recorder for iPhone X, 8/8 Plus, 7/7 Plus, 6/6s/6s Plus and more.
1080p: What is it meant and how is it different to 720p
720p and 1080p are different versions of HD. High Definition, HD in short, refers to the number of pixels displayed on a screen. Here p stands for progressive scan, as opposed to interlaced scan.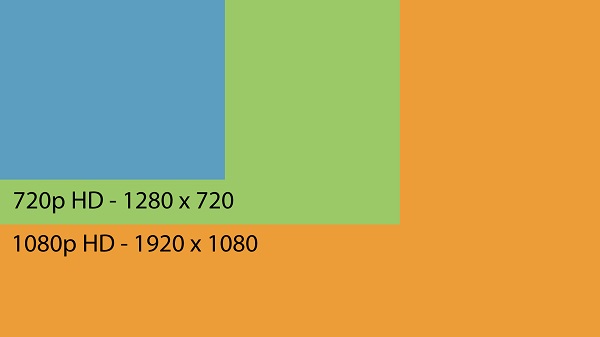 1080p: By 1080p, it means that there are 1920 pixels on the screen horizontally and 1080 pixels down the screen vertically. Therefore, 1080p = 1920 x 1080, which is usually known as FHD or "Full HD" resolution. With more pixels, 1080p video is supposed to provide more details and thus higher quality of image.
720p: 720p is often referred as HD or "HD Ready" resolution, describing that there are 720 vertical pixels and 1280 horizontal pixels and thus the screen resolution is 1280x720.
As we can see, the main difference between 720p and 1080p is the number of pixels. Since 1080p is made up of more pixels, 1080p is likely to provide clearer and more detailed image. Therefore, to get a high-quality screen video of your iPhone, you need a 1080 HD screen recorder.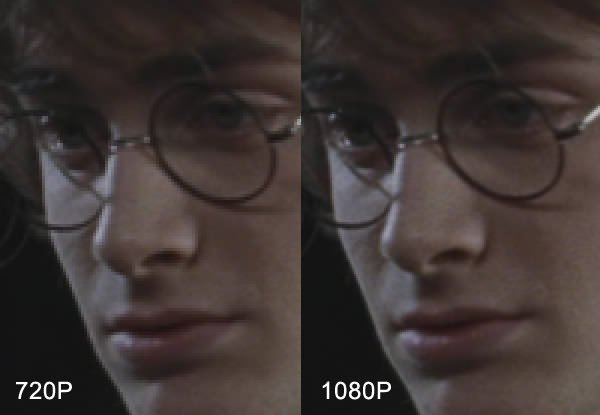 Best 1080 HD Screen Recorder for iPhone X/8/7/6/5
FonePaw ScreenMo (opens new window) supports recording iPhone screen in 1080p Full HD. Download the recorder on your PC, you can then mirror iPhone screen to PC and record iPhone screen in HD quality and with system/microphone audio. The recorder works perfectly to record gameplay, live streaming video, app demonstration and more on iPhone X/8/8 Plus/7/6/5.
Free Download Buy with 20% off
Here is how to use FonePaw ScreenMo to record iPhone screen in 1080p Full HD format. Click the below button to free download the recorder on PC.
Step 1 Set 1080p for Recording iPhone Screen
Open iOS Screen Recorder, click Settings and choose 1920 x 1080 Full HD as the format.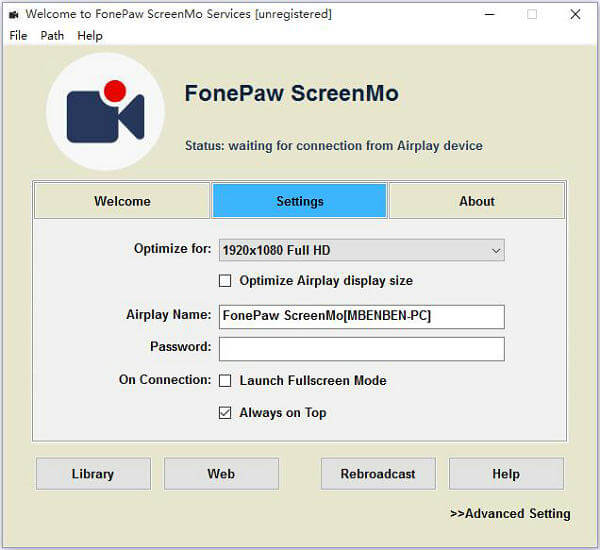 Step 2 Put PC and iPhone on the Same Wi-Fi
Connect your PC and iPhone(s) to the same Wi-Fi network. The recorder also supports record multiple iPhone screens simultaneously.
Step 3 Display iPhone Screen on PC
On iPhone, swipe up to bring Control Center, tap Screen Mirroring and select FonePaw iOS Screen Recorder. The iPhone screen will be mirrored on the PC.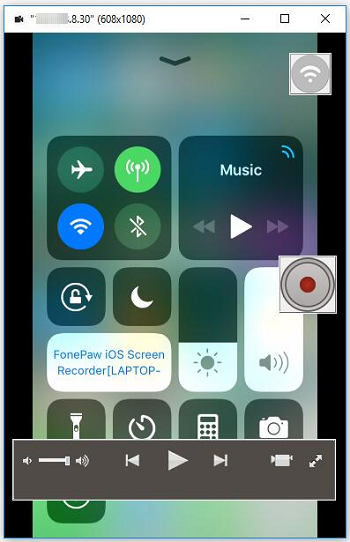 Step 4 Record iPhone Screen in 1080p
Click the record button to begin recording iPhone screen. To enable audio, tap the microphone icon. When the video is done, click record button again to stop and export the video to a chosen folder.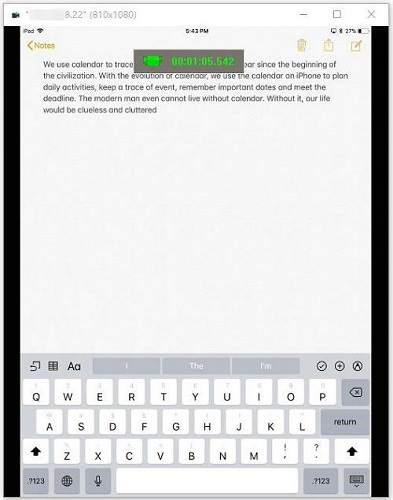 Now you can view the screen video in high quality. If you don't need a high-quality screencast, you can also record iPhone screen in 720p. Or you can choose 1024 x 768, 1136 x 640, which create videos that are suitable to view on iPad, iPhone.