I have restored my iCloud backup to my new iPhone XR and logged in the same Apple ID on the new device. One day, I found it interesting that the two iPhones rang together when my mom dialed my phone number, even though my iPhone 6s had no SIM card in. --From User Savi
Is it strange? Actually, it isn't. The two iPhones rang together because they have been signed into the same Apple ID and the user haven't turn off the settings of calls. Thus, even you can also answer the phone with either of them.. In fact, there are some other interesting things or troubles you may encounter when logging into the same iCloud account on multiple devices.
1. Call on Other Devices
As the situation from User Savi above, when you turn on "Allow Calls on Other Devices", the two iPhone will receive incoming calls together if they are nearby and on WLAN.
To turn off the phone calls syncing, move to "Settings" > "Phone" > "Call on Other Devices" to toggle off "Allow Calls on Other Devices".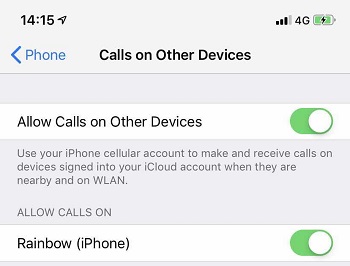 2. iMessage and FaceTime History on All Devices
When logging into the same Apple ID on two iPhones, your messages and FaceTime can be sent or received on the other device using wireless data. Therefore, the people who is using your old iPhone will also view the messages and FaceTime calls, which is bad for business talk or private talk.
What can you do now? Change the Apple ID for them or sign out the current one!
For Messages: Go to Settings > "Messages" > "Send & Receive" > Select the Apple ID to sign out and just choose phone number. The other device cannot be with the same phone number so the messages won't be shared now.

For FaceTime: Go to Settings > "FaceTime" > only tick the phone number under "YOU CAN BE REACHED BY FACETIME AT" so you won't reach the FaceTime with iCloud ID. On the other hand, you can tap Apple ID to sign out > confirm to sign out. Then, your FaceTime history will not appear on the other iPhone.
Anyway, it is highly recommended that you set up a new Apple ID for them lest the data would be shared and the data can be saved via the new iCloud account.
3. Download Apps on All Devices at the Same Time
While you are downloading an app on iPhone A, the other iPhone B/C, etc. are also downloading this app. It is annoying, especially when you download a program or a book that you want to keep secret.
Here is method for you to deal with the purchased items:
Tap into "Settings" and enter "iTunes & App Stores" to toggle off all options under "AUTOMATIC DOWNLOADS". At this time, the new downloads will not appear on the other device.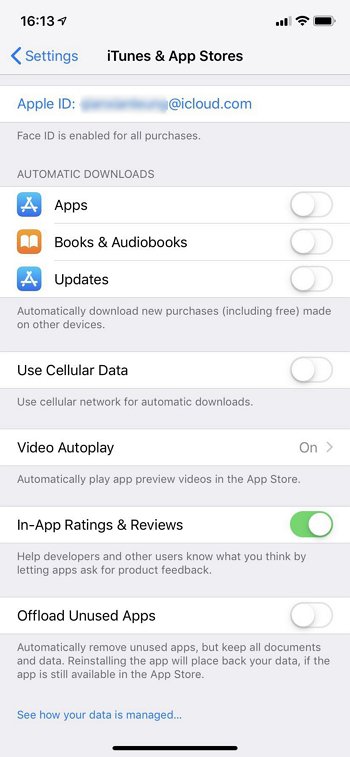 Or it is also possible to log out the Apple ID directly and sign into a new one.
4. Lots of Items and Data Would be Synced
If the two devices with same ID, the data on both iPhones will be backed up to a same account and synced, including photos, calender, contacts, reminder, and more. That is to say, the data that you create or modify on iPhone A will be showed in the iPhone B and vice versa.
You are able to close the items that you don't need to sync with other devices. To keep personal data separate:
Settings > iCloud account > iCloud > Turn off certain apps in the list of APPS USING ICLOUD.
Tip: The items that you have turned off in using iCloud will not be backed up via iCloud even though you enabled iCloud Backup. When you tend to find some items back after data loss, you should turn to FonePaw iPhone Data Recovery (opens new window) to retrieve lost files (photos, contacts, calendars, reminders, notes, and so on) back.
Free Download Buy with 20% off Free Download Buy with 20% off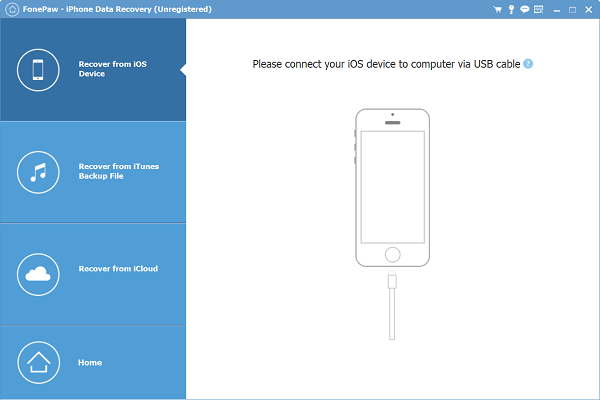 Finally, it is suggested that you change another Apple ID on the old iPhone, if you will give your old device to your friend or family to use so that you won't share the personal data with others. To create a new iCloud account on iPhone is not difficult and it will avoid needless troubles.