Have you ever been annoyed as your Facebook Messenger keeps logging out in inappropriate time? After reading this article you'll know what to do when you meet the same situation next time. There are many ways to deal with Facebook Messenger that keeps logging you out.
People Also Read:
How to Find Hidden Facebook Messages (opens new window)
Tip: Check Whether Your Have Backup Before
Before you fix "Messenger Keeps Logging Out" issue, please go to check whether you have backed up. If you have backup, you don't need to worry too much about it, even though the chat history loss. Then you can follow the tips below to resolve the problem. If you have no backup, please try to back up the Messenger firstly.
Launch FonePaw program and move into iOS Data Backup & Restore (opens new window).

Connect your iPhone to PC and select data types to start backup.

You can preview the Messenger messages and attachments after backing up.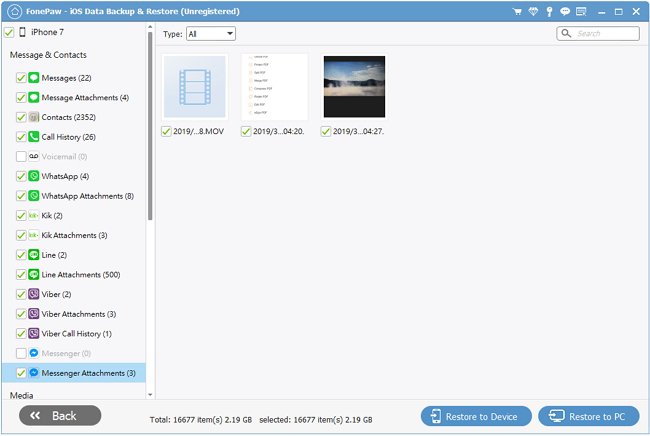 Video Tutorial: How to Backup & Restore iOS Device (Mac)
Method 1: Force Stop Facebook Messenger
If the app keeps logging out, you could try to force stop it and restart it to check out whether the problem is solved.
If you own an Android smart phone like Samsung, LG, HTC etc., you can first open up you Settings. Tap Apps and find Facebook Messenger in it. Tap Force Stop button to turn off the app.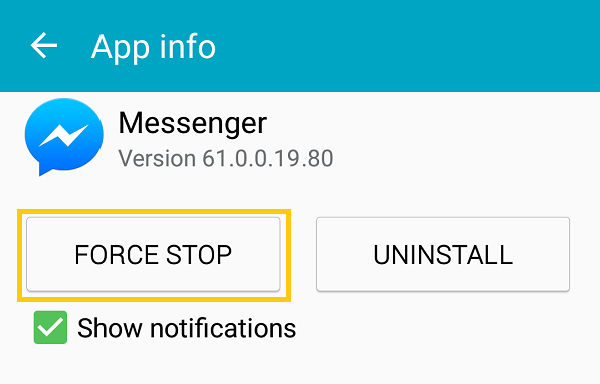 If you own an iOS smartphone like iPhone X, iPhone 8/8 Plus etc., you could double press the home button to bring up the fast app switcher. Navigate to Facebook Messenger and swipe it up off the screen to shut down the app.
Restart the app to check if problem solved. If not, move to next method.
Method 2: Check Whether Account is Working Properly
You need to check your account on the computer side as the app keeps logging out on your phone. You might prepare things as follows:
Your personal computer;
High-speed network;
Facebook Messenger on your PC.
Here are the steps:
STEP 1: Open Facebook Messenger on PC
STEP 2: Enter your email address or phone number as well as the password to log in to your account
If the account works properly on PC, that means there might be something wrong with your phone nor the software itself. If Facebook keeps logging you out on PC, you can contact Facebook and see what's wrong with your account.
Method 3: Clear Cache and Data in Android
Clearing cache would be a better way to help your phone release room and make your system work smoothly.
The process is relatively simple as listed:
STEP 1: Go to Settings.
STEP 2: Tap Apps and find out Facebook Messenger.
STEP 3: Tap Clear Data and Cache to make the system work smoothly.
Check if the problem has been solved. If not, try next method.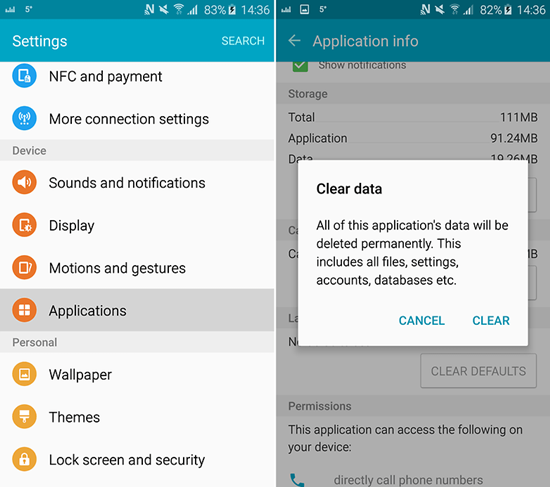 Method 4: Reset Password
As Messenger is the chatting app for Facebook. If you want to reset your Messenger password, it means is your Facebook password too. Here is the guide of how to reset password.
STEP 1: Click the tiny black triangle on the upper right corner of the menu bar and select Settings.
STEP 2: Click Security and Login.
STEP 3: Click Edit next to Change Password.
STEP 4: Follow the instruction and finally click Save Changes.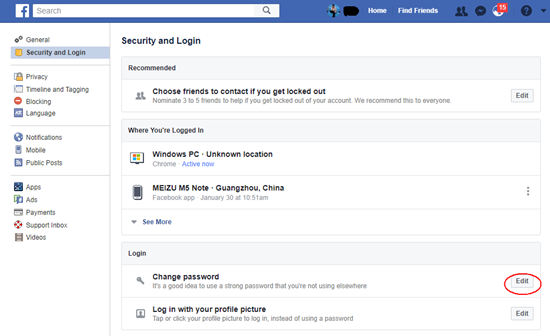 If you have forgotten your password, you should click Forgot your password in step 3 and follow the instruction to get your password. After resetting the password, try to login via your phone to check if it works. If not, move to Method 5.
Method 5: Reinstall Facebook Messenger
There might be some bugs in the app so you'd better reinstall it. What's more, if your Messenger isn't the latest version, bugs would also exist.
You could follow the step as listed below:
STEP 1: On Android phone, navigate to Settings > Apps(Applications) > Application Management > Facebook Messenger.
STEP 2: Tap uninstall the app.
STEP 3: Download the latest version from Google Play in Android device.
If you have an iPhone, delete Facebook Messenger and reinstall it from the App Store.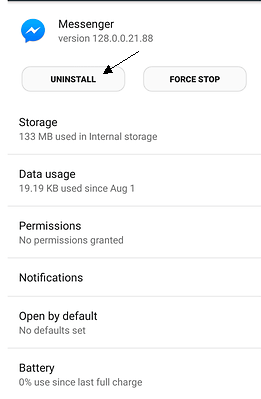 Hope this post can resolve Facebook log-out problem on your device!