My Samsung is on Android 6.0 and I am using 4g network. Still the Facebook Messenger is showing 'waiting to network'. When I send message through internet to my friends I am getting the msg on my Messenger but the msg won't send. Please help."
- User from Help Community
Facebook Messenger has gained a great popularity around the world, but also problems occur, for example, Messenger is not connecting to the network with "Waiting For Network" notification or a little blue circle keeping showing on the phone screen. When Facebook Messenger won't connect to network, you can not see videos or pictures in the application. What's more, you are not allowed to send messages to others. Also, you can't receive messages from others.
So how to fix Facebook Messenger no internet connection problem on iPhone/Android? Fortunately, you can find 6 professional ways to troubleshoot the problem in the text below.
People Also Read:
How to Export and Print Facebook Messages
Cannot Access My Facebook Account? Here's the Fixes
Solution 1: Force Stop Facebook Messenger
When "Waiting For Network" happen, restarting Messenger must be one of the most useful and common ways to make Messenger working again.
On iPhone 8 or earlier:
Boot up App Switcher with double press the Home key;
Swipe up Messenger card to shut down.
On iPhone X:
Scroll up the gesture area at the bottom of the screen;
Hold for a few seconds to open App Switcher;
Tap on the "-" icon of Messenger card.
On Android:
Tap on "Settings" and navigate to "Applications";
Select "Manage Application", and then, "Downloaded";
Scroll down and choose "Messenger";
Tap on "FORCE STOP" button.
Next, reboot Messenger.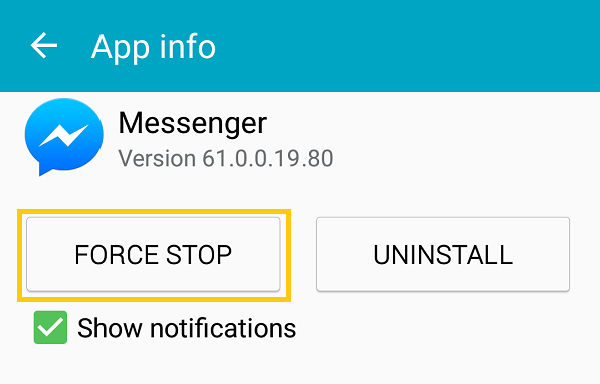 Solution 2: Clear Cache and Data on Android
To clear cache and data on Android, you are able to activate Recovery Mode to do it. More free space is helpful for applications to run more smoothly.
Turn off Android phone;
Hold down Power, Volume Up and Home keys to trigger off Recovery Mode;
Choose "wipe cache partition" with Volume keys;
Confirming with Power button; Turn on your phone.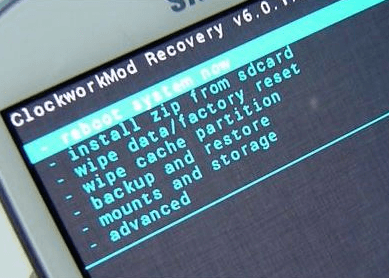 Solution 3: Check out Network
Sometimes, slow Wi-Fi can cause no internet connection problem on Facebook Messenger. When W-Fi is too slow to run Messenger, you can use mobile data to run Messenger instead of connecting to Wi-Fi.
For iPhone, swipe up from the bottom edge of iPhone screen to open Control Center, disconnect Wi-Fi and enable cellular data.
For android, slide down the menu bar at the top of the screen and disable the WiFi icon, and then tap on cellular icon.
Moreover, you can connect another Wi-Fi to open Messenger.
Solution 4: Reset Network Setting
If solution 3 is not suitable for your phone, resetting network setting might be helpful because it offers you a chance to restore network settings to the factory default status, thus helps to fix connection issue.
Reset network setting on iPhone:
Hit on "Settings">"General">"Reset">"Reset Network Settings">Enter Passcode>Confirm "Reset Network Settings".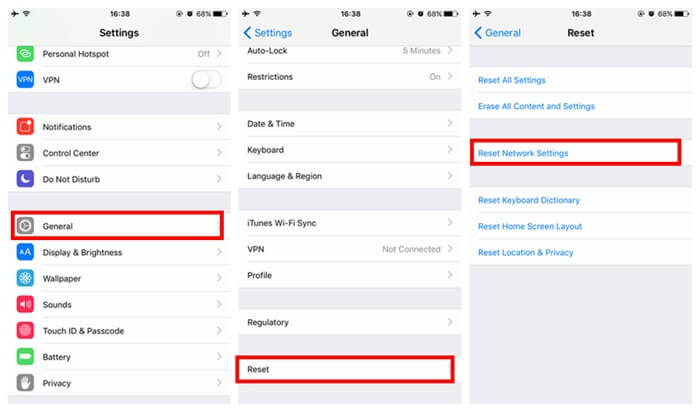 Reset network setting on Samsung:
Tap on "Settings">"General Management">"Reset">"Reset network settings">"RESET SETTINGS" button.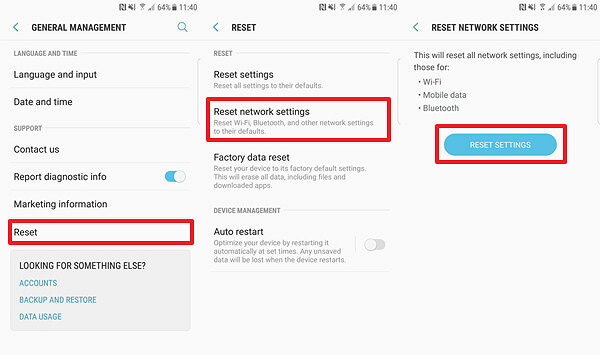 Solution 5: Software Update
It's necessary to get the up-to-date version of iOS and Android because the new update is designed to solve some minor glitches of previous version.
For iPhone:
Step 1. Go to "General" in "Settings".
Step 2. Next, choose "Software Update" to check for available update.
If an update is available, tap on "Download and Install" to download the update.And then, make sure your iPhone is plugged into power and connected to Wi-Fi.
Step 3. Tap on "Install Now"in "Software Update" after the download is finished.
Step 4. Enter your passcode, if asked.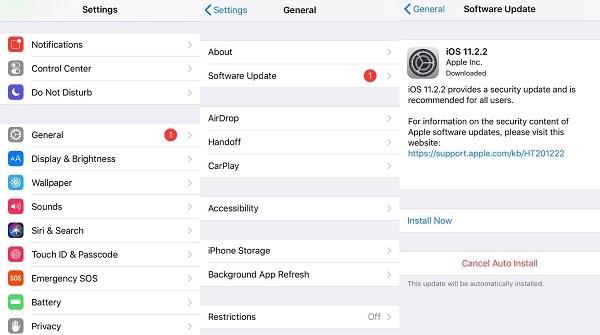 For Android:
Step 1. Navigate to "Settings" ;
Step 2. Scroll down to the bottom and tap on "About device";
Step 3. Tap on "Download updates manually" to check if an update is available.
Step 4. If it is available, download the update file;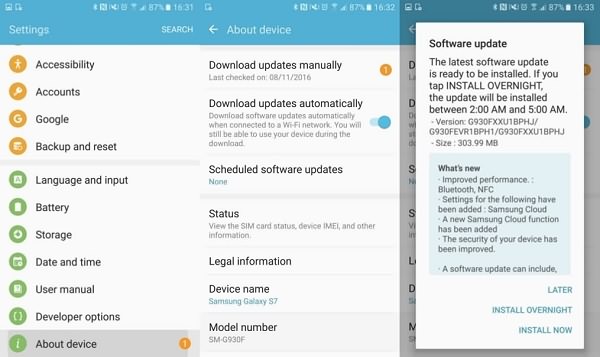 Solution 6: Reintall Messenger
In most cases, reinstalling Messenger is able to clear the related cache and refresh the application.
Uninstall Messenger;
Download it on App Store(iPhone) or Play Store(Android).
Tip: Back up Your Messenger
If "Waiting For Network" happen to you, don't worry, follow the operating instructions provided above and Facebook Messenger would be workable again. Besides, before updating your iPhone or Android phone, you might need a powerful partner to back up your data. Here Android Data Backup & Restore and iOS Data Backup & Restore will be helpful for you to finish the backup.
For iOS users, you can back up Messenger here:
Get FonePaw iOS Data Backup & Restore on your computer (both Windows and Mac are supported).

Hit "Messenger" and "Messenger Attachments" on your iPhone and go to back up.

After several seconds, you can preview the backup results.