This post has been updated on Thursday, October 15, 2020.
After being used for a period of time, your iMac/MacBook may get slower. That's when you need to clean caches, logs and other junk to optimize the Mac computer. How can I clean my Mac? What's the best Mac cleaning software in 2019 or 2020? You may ask. A smart mac cleaning software can help you.
I have tested all the most popular Mac cleaners on my MacBook Air and here are the top 5 Mac disc cleaner in 2019 or 2020 that I found most secure, effective and easy-to-use. Hopefully one of them will be helpful for you.
# Top 1. MacMaster
FonePaw MacMaster (opens new window) is an all in 1 Mac memory cleaner that can safely and quickly remove junk and hidden unneeded files on your MacBook/MacBook Pro/Air, iMac/Mac Pro/Mac Mini and more. It can clean your Mac in 3 simple steps: scan out unneeded files, select the files, click Clean.
Price: Free trial version is available and it costs 19.95 to unlock the full version. Get the free trial now.
Free Download Buy with 20% off
Features of MacMaster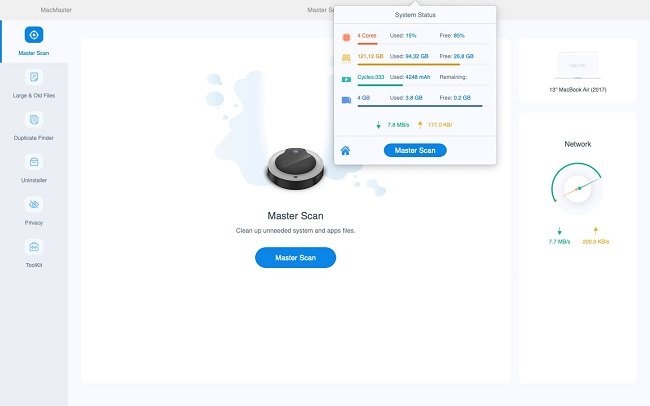 MacMaster is an all-in-one Mac cleaner offering Junk cleaner, App uninstaller, Duplicates finder, Clutter scanner, Mac system monitor, Similar image finder, Large & old files finder.
It is capable of detecting and removing caches, logs, trash, hidden useless files as well as completely uninstalling apps/malware.
All the scaned out data can be deleted safely and it won't display the important files which will affect the normal use of your computer.
It can not only clear space and speed up your Mac but also oversee hard drive storage usage, battery usage, CPU usage of your Mac.
As the top mac cleaning software, it supports Mac OS X Yosemite 10.10, OS X El Capitan 10.11 and macOS Sierra 10.12, High Sierra and more.
# Top 2. Smart Mac Care
Smart Mac Care, a multi-functional software, can tidy up your Mac. It works for removing malware, deleting junks and private history to keep your Mac clean and healthy. But you need to purchase the application to activate the full feature, which costs $69.95 for a year's cleaning & protection.
Price: $69.95
Features of Smart Mac Care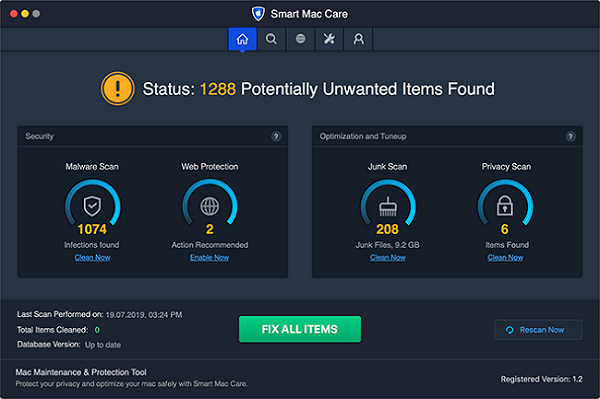 Malware Scan: detect your Mac and remove all malware infections, threats, adware, spyware.
Junk Scan: scan and delete the unneeded items, like cache files, log files, trash etc.
Privacy Scan: clean up your browsing history, cookies, caches to keep your personal information confidential.
Advanced Tools: include many useful features - Uninstaller, Duplicate Finder, Failed Downloads and Login Items etc.
# Top 3. Dr.Cleaner
Dr.Cleaner is another great Mac file cleaner. It is well-designed with a nice interface. I myself like its interface most, which is simple and good-looking. It also offers Mac system monitor but this feature is exclusive to pro version only.
Price: $14.99 for pro version.
Features of Dr. Cleaner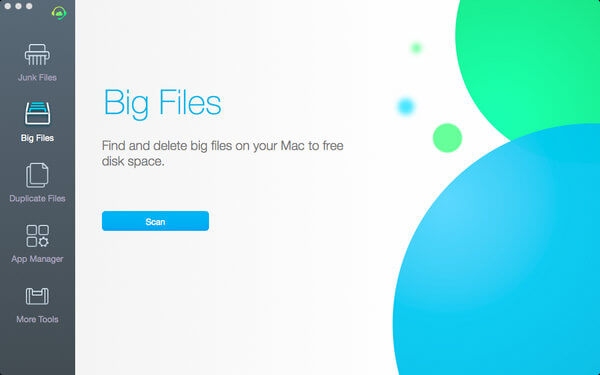 Dr. Cleaner can clean junk files, duplicate files, apps, big files on your Mac.
It also offers Disk Map, a new feature that can present all files on one of your folders in a visual map. It is kind of fancy though not very necessary.
Its Duplicate Finder doesn't directly scan out all duplicates in the Mac system. Users need to select folders before the scanning, which I found inconvenient.
# Top 4. Cleanmymac
Cleanmymac includes not only files cleaner but also tools to repair glitches of your Mac, remove/disable plugins, remove browsing history and chat history. It certainly is a powerful program yet it doesn't have a duplicate finder, one of the most important tools for cleaning Mac. I guess that is because the company also developed a duplicate finder, but that means users have to download two applications to do a complete cleanup to their Macs.
Price: $39.95
Features of Cleanmymac
Cleanmymac can delete system junks, photo junk, iTunes backup, trash bin, mail attachments, apps & app and large files on your Mac.
If you are a techie and can diagnose system problems on your own, you can also use tools on the cleaner to run maintenance scripts, repair dish permissions, flush DNS cache, etc.
You can also remove/disable plugins, widgets, login items on your Mac. But make sure you know what you are doing, otherwise, it will make some important functions unusable on your Mac.
# Top 5. CCleaner
CCleaner is another excellent cleaning software for Mac system. Like other cleaners, it can clear up junks and unused files. However, the interface is kind of outdated. And as I was using a free version, many features are missing, including duplicate finder, real-time system monitor, etc.
Price: $24.95
Features of CCleaner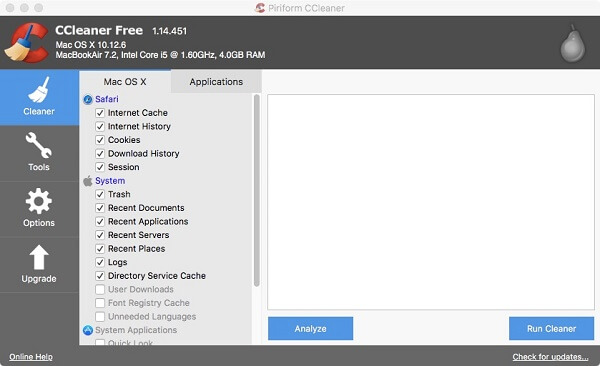 With a free version, there are only two features to use. The first one is to clean Safari history, system junks, trash, logs, etc.
The second is to clean applications and its data.
These are the five cleaners. Now I only use the first one MacMaster on my MacBook because it is very simple while it can do a complete cleanup for my Mac. Which one is your favorite? Share your opinion below.