FonePaw MacMaster (opens new window), a great tool to clean up your iMac/MacBook Air/MacBook Pro, does well in scanning your unnecessary data on Mac computer and then allows you to select certain items to delete so that your Mac will be accelerated. What's more, it is also a monitor to check your system status, including the battery, CPU, memory usage.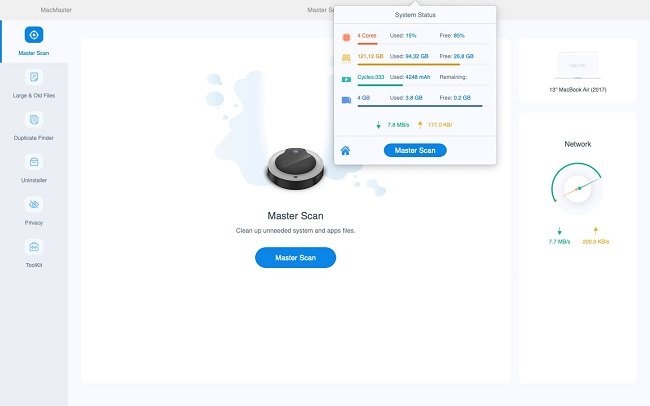 It seems wonderful to manage your Mac, right? Don't hesitate to follow this guide to install FonePaw MacMaster on your Mac.
# Part 1. How to Install MacMaster
Step 1. Download the program with clicking the following icon. Don't forget that this software only works on Mac.
Free Download Buy with 20% off
Step 2. After downloading, you can find the .pkg file on "Downloads" from Finder. Then, double click the file to get it installed.
Step 3. The pop-up windows will lead you to install the software.
1. Instruction Here is a brief introduction of the MacMaster. Learn it and click Continue.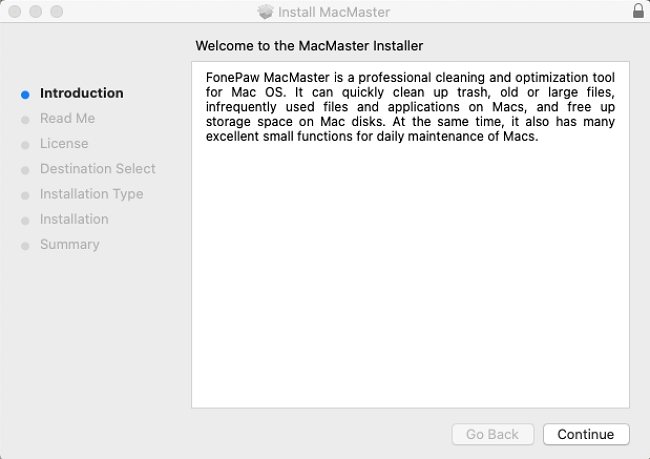 2. Read Me Some basic information about System Requirements, Disclaimer, and techical Support are shown. You can print or save the information. Then, tap Continue to move to the next part.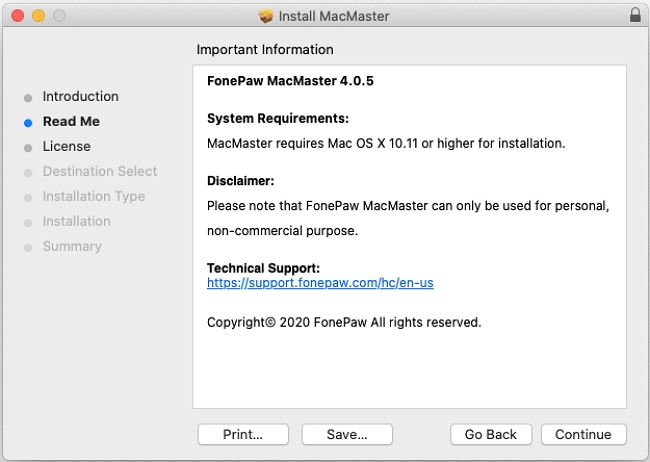 3. License Read the Software License Agreement and continue to Agree the agreement or click Disagree to cancel the installation.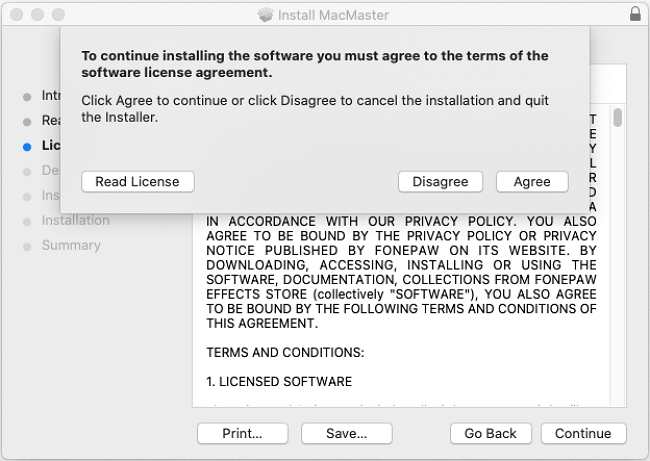 4. Destination Select You should select the disk to install the software. The page will demonstrate the available and total memory of the disks in your Mac to help you select a suitable one.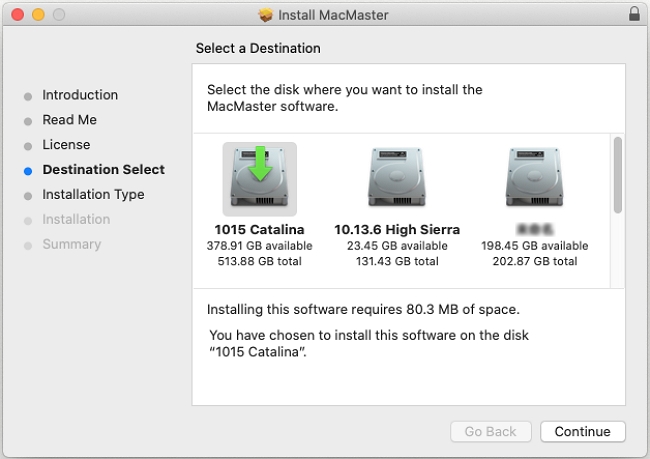 5. Installation Type You can install with the standard mode or customize installing on the operation system. Install path can be changed by tapping Change Installation Location.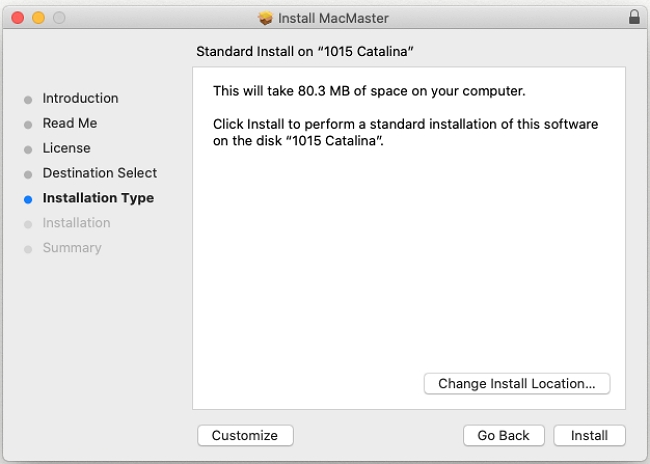 6. Installation Hit Install button and wait for several seconds to finish installation. 7. Summary As shown, you install successfully.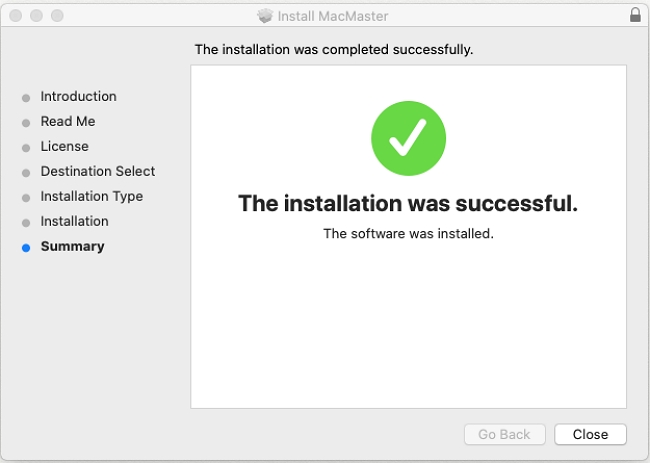 Tips: There is a pop-up page asking whether you would like to move the "MacMaster" Installer to the Trash or not. The package will be remained in the current location if you tap Keep.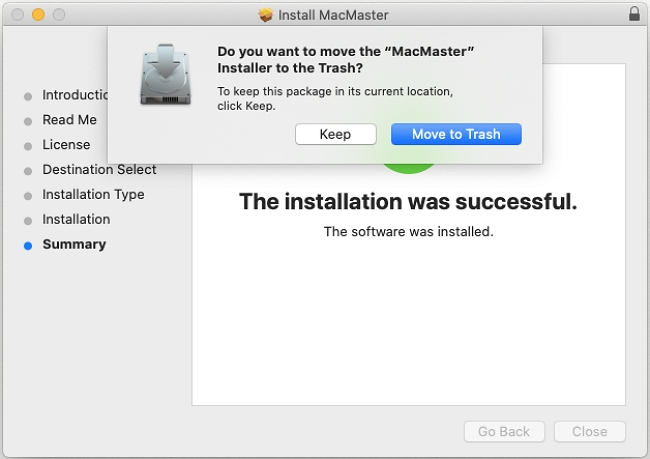 Now, you can use this program freely. Actually, it will check your Mac system status automatically and show you how it is. This software is free now, so why not to clean up your Mac to optimize it?
# Part 2. How to Uninstall MacMaster
If you have used FonePaw MacMaster and want to uninstall it, these tips may be conducive.
Go to "Finder > Applications" to find FonePaw MacMaster or seach "MacMaster.app".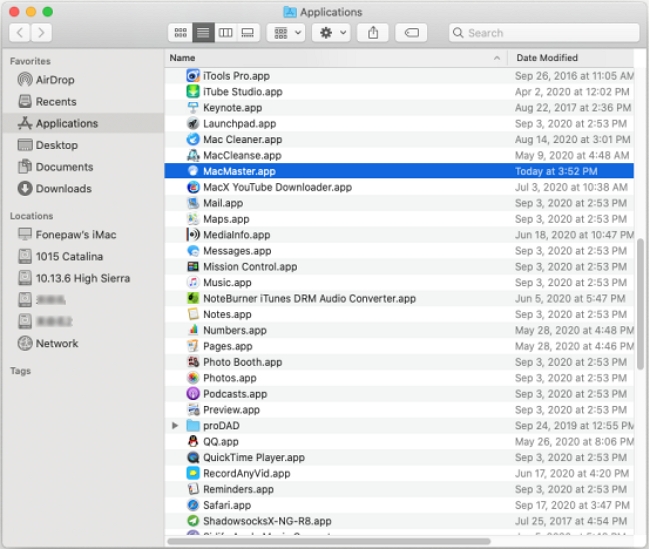 Right click on the program and choose "Move to Trash" from the menu or drag it directly to the Trash.
Done! You have successfully removed FonePaw MacMaster from your MacBook/iMac. If you want to optimize your Mac with this program in the future, you can re-install it with the steps above.