Is FonePaw MacMaster legit? This is a question that a user often ask before downloading an unfamiliar application to his/her Mac. If you also hesitate to optimize your Mac storage with MacMaster, why not take a look at what other users say about the Mac cleaner? Also, what does its developer - FonePaw - say? How does FonePaw protect the safety of your Mac?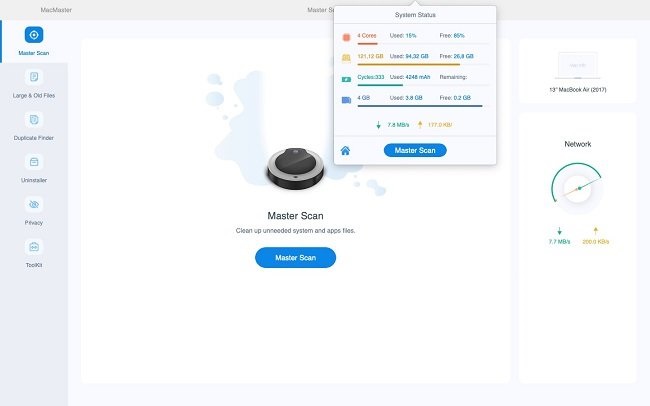 # What Do Users Say About MacMaster?
"Now that Macs are not immune to malware, Macs cleanup programs are necessary. Simply dragging the apps to the trash doesn't completely uninstall the apps. Those leftovers sometimes cause weird behavior in my Mac. I often uninstall apps with MacMaster. It deletes not only the apps but also app caches and everything else. Never cause a problem on my Mac."
--Eddie Carter
"My MacBook is a 2015 model with only 128 GB storage. I tried many Mac cleaners and only kept this one on my computer. The app makes it much easier to clean files that I don't need. Even though it is a clever cleaner, I always double check before I click Clean. I don't want to delete anything important by mistake."
--Jayleen Ryle
"FonePaw MacMaster is a nice optimizer for Mac. It works well, and the most important is that it won't kill some system files."
--Don Henry
# What Does FonePaw Say About MacMaster?
We are a professional engineering team with years of experience in data recovery and management. Here in FonePaw we attach great importance to the safety of data and devices of our users, which also apply to the developing of MacMaster.
MacMaster has been through months of testing and debugging before launching to the public. It has been tested on iMac and MacBook of different models that are now widely available on the market. Therefore, we can guarantee that MacMaster is 100% safe when downloaded from our official website fonepaw.com.
To avoid misdeletion of useful data, MacMaster cleans your Mac by referring to a safety database made up of massive algorithms and exceptions to identify the files that are safe to delete. The database has been receiving continuous updates so that the software can work perfectly with more apps and data types.
MacMaster always requires users' confirmation before deleting data. Before clicking Clean, you can preview the scanned data and make sure that the data is really unneeded.

In the scanned results of MacMaster, you should see some of the items are automatically checked while others are not. The unchecked items are data identified as important by MacMaster. For those important data, MacMaster allows users to decide whether they are really useless.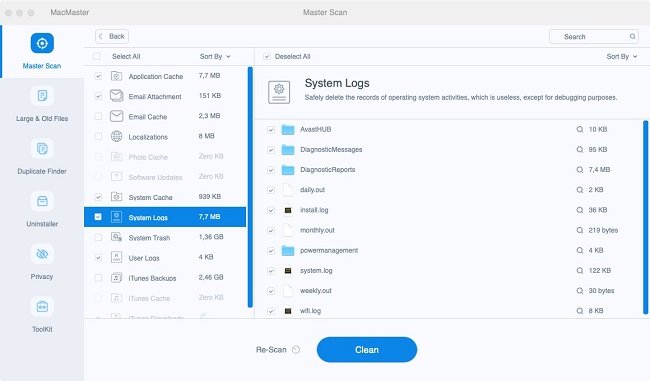 # How to Protect Mac from Malware?
We used to think that Mac system is immune to malware, however, in recent years it turns out that our iMacs and MacBooks are not unbeatable.
There are always useful applications that we can't find in App Store. When downloading and installing software outside of the App Store, how can we avoid malware?
Never download software with threatening alerts, such as your Mac is not under a threat.
Always download an application from its official websites. You may google its developer and if you can find its website and contacts, it is often safe to use.
Avoid illegal websites with huge misleading buttons to download unknown software, such as those software crack sites.
If you have accidentally installed a suspicious app, you may use Uninstaller on MacMaster

(opens new window)

to completely uninstall the app.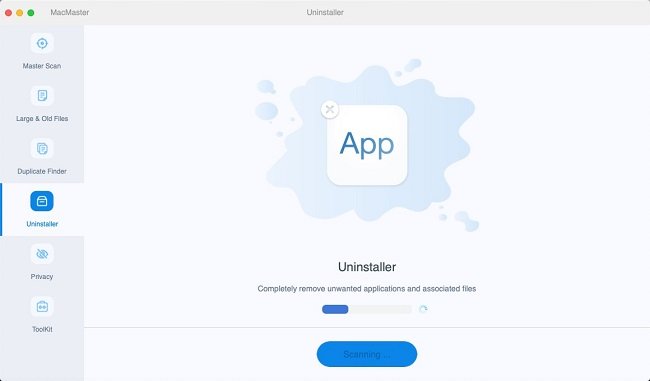 Now you can confirm that MacMaster is 100% safe. Why not downloading the application right now to give your Mac a complete cleanup?