"My Galaxy Note 5 has worked fine until recently it started to reboot itself randomly. It is so annoying. Any suggestion other than a new phone shopping?"
"My Note 5 restarts itself every few seconds. Heard that a factory reset could help. But I have some photos on the phone that I hate to lose. Is there a way to save my photos before the reset?"
After using Galaxy Note 5 for more than one year, some users found that their phones began to have this "bootloop" problem. It has been more than a year after the purchase so Samsung or your carriers probably won't do much to help with the problem. Why not check out this post for the possible reasons that could cause the bootloop problem and more importantly, tricks to fix the problem?
5 Reasons Why Your Galaxy Note 5 Keeps Restarting
Corrupted Firmware
If your Galaxy phone keeps restart itself after Mashmallow update or after flashing a new ROM, it could be that the firmware get corrupted.
Corrupted System Caches/Data
System caches and data could get corrupted during Android updates or when you are flashing a new ROM. If so, there will be conflicts when the new system continue using those files, and thus it cause random reboots.
Third-party Applications
The bootloop could be caused by a bad/incompatible third-party application. If your phone starts to reboot on its own after being installed an app, the app is likely to blame.
Stuck Power Button
When the power button is stuck, the Note 5 can't stay on or off and have to turn itself off and back on again and again.
Defective Battery
A defective or swollen battery could also be responsible for the random reboot.
Tricks to Fix the Constantly Restarting Galaxy Note 5
1. Save Important Data First
Before you actually begin to fix the restarting phone, you may need to make a copy of important data on your Galaxy Note 5 in case that a hard reset or other operation wipe out your phone data. It is easy to make a backup if you can still access the phone, however, if the phone restart itself nonstop, you'll need a new way to get data off the restarting phone.
Broken Android Data Extraction (opens new window) is a program for Windows PC, which can help you to extract data from broken Samsung devices that are unresponsive to your tap or touch. You can use it to save photos, contacts, videos, audio files, WhatsApp/SMS messages, documents, call history from your restarting Note 5 to computer.
Step 1. Download and install the program on PC. When the program is on, connect your Galaxy phone to the PC with USB connector.
Step 2. Choose Broken Android Data Extraction on the program and click Start button.
Step 3. Select the name and model of your Galaxy Note 5. Then put your phone in Download mode according to the guide of the program.
Step 4. The program will begin to scan and extract data from your phone. When the scanning is over, select your needed data and click Recover button to save the data on your computer.
2. Boot the Phone in Safe Mode
After you have kept your data safe, you can begin to fix the restarting Galaxy phone by putting the phone in safe mode. Under safe mode, all third-party apps will be disabled. If your phone runs fine in the mode, then you can fix the bootloop problem by uninstalling troublesome apps, probably the newly installed apps. To enter safe mode on Galaxy Note 5:
When your Note 5 is off, press and hold the Power button until the Samsung logo appears;
Release the Power button and press Volume Down button until you see the home screen of the phone;
You'll see Safe Mode on the lower left corner of the home screen.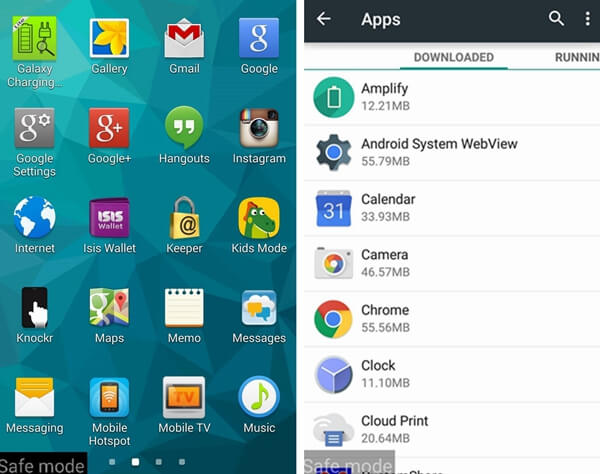 3. Wipe Cache Partition
If the bootloop problem occurs after a major update or new firmware installation, you can try to delete all caches data and see it could fix the problem. To wipe caches partition under recovery mode:
Put your Galaxy Note 5 in recovery mode. When your Galaxy Note 5 is off, press and hold Volume Up + Home + Power key at the same time.
Release the Power key when the phone vibrates. Keep holding Volume Up and Home buttons until you see Android System Recovery menus.
Choose "Wipe cache partition" from the menus;
After the caches are deleted, choose "Reboot system now" and see if the problem persists.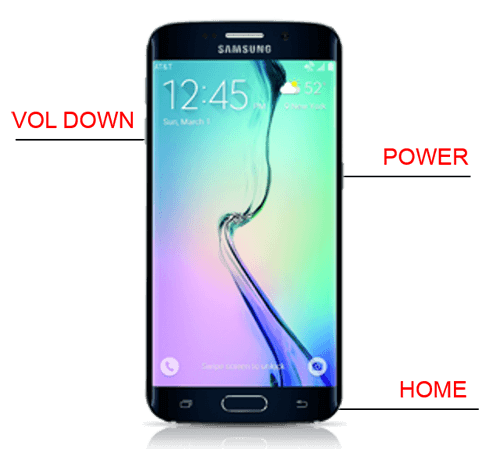 4. Factory Reset
A factory reset can delete all troublesome data and third-party applications on your Galaxy Note 5 and give the phone a fresh start. As it is mentioned before, a factory reset (opens new window)will wipe out all your phone data. So please back up your data before the reset.
Enter recovery mode on your Galaxy Note 5;
Choose "Wipe data/factory reset";
After the reset is done, choose "Reboot system now".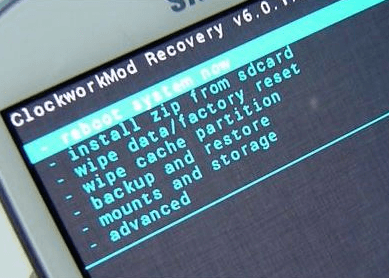 5. Flash Stock Firmware
If the Galaxy Note 5 gets stuck at bootloop after being flashing a custom ROM, you can solve the problem by flashing a new stock firmware under recovery mode. Or you can flash the new firmware with tools like Odin.
6. Hardware Fix
If the above tricks fail to solve your problem, maybe you are facing a hardware problem. Press the power button and see if it is working fine. Since Galaxy Note 5 comes with a unremovable battery, you may want to get the phone examined and repaired by professionals.
Tips to Avoid Bootloop on Galaxy Note 5
There are things that you should pay attention to if you want avoid bootloop problem on your device.
Clean phone caches and unneeded system/app data every now and then.

Try not to download applications from unauthorized sources。

When you are updating your Galaxy phone, make sure there is enough battery left and an active network connection so that the update won't be interrupted.

Use a protective case to better protect your phone from crashing.