You press and hold the power button, the Samsung phone boots up but then freezes at Samsung logo screen. Or the phone just automatically powers off and on but never gets past the startup screen.
There are many reasons why your Samsung phone gets stuck in startup screen. The problem could happen after you flash a new ROM, update the device to new version of Android, or install malicious third party apps. No matter what the reason is, you must want to get your phone past the startup screen first. Many tutorials suggest a hard reset/factory reset, but you may hesitate because all your phone data will be gone after the reset.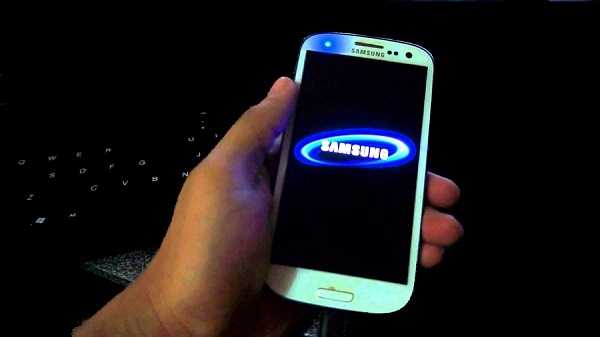 So this post is going to introduce a solution to fix Samsung phone stuck in startup screen without factory reset and then give your some tips to avoid the frozen screen problem from happening again.
Fix Samsung Phone in Startup Screen Without Data Loss
If a soft reset or battery pull couldn't fix your problem and you don't want to lose data for a hard reset, you should try this program - Broken Android Data Extraction (opens new window) to fix your Samsung phone in startup screen. Many users choose it because it:
Can fix your Samsung and restart it properly;
Won't wipe data on your Samsung;
Supports Samsung Galaxy S/4/5/6, Note 4/5,. Tab Pro 10.1
Download this program on your Windows PC and use it to fix your Samsung phone that can't boot up successfully.
Free Download Buy with 20% off
Step 1. Start the program on your PC and connect your misbehaving Samsung device to PC. When you see this pop-up, click Broken Android Data Extraction. And choose Fix Device.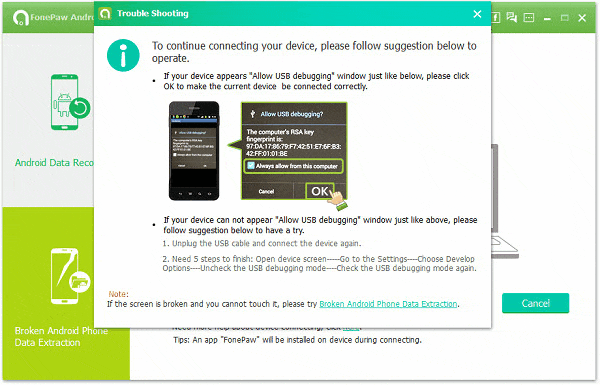 Step 2. Choose Stuck at Startup Screen. Also, the program can also fix Samsung device stuck at Download mode, black screen or other.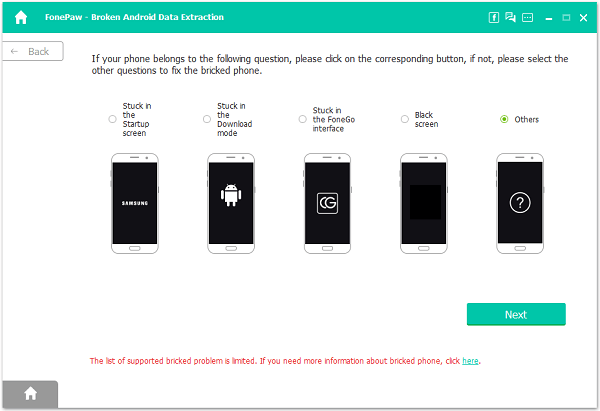 Step 3. Choose the name and model of your Samsung device. If you are not sure which model you are using, click the question mark for tip.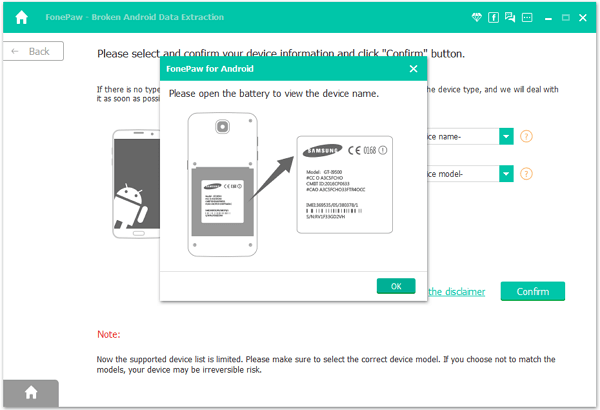 Step 4. According to the instruction on the program, enter Download mode on your Samsung device by pressing Volume Down + Power + Home buttons. Click Start.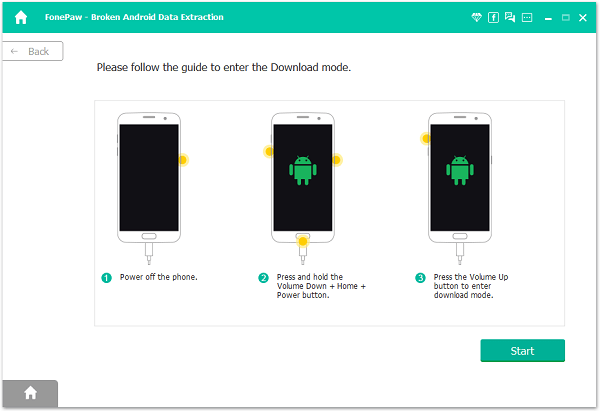 Step 5. The program will start to fix your device. Keep your device connected to the computer until you see "Repair completed." Your device will restart successfully.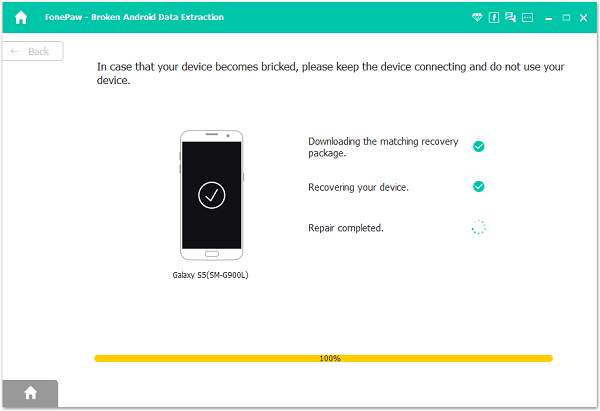 Tips to Stop Your Phone from Freezing at Samsung Logo Screen
Before updating your Samsung to new Android OS, make sure there is enough battery left so that the update won't be interrupted and causes software corruption.

Before flashing a custom ROM, make sure the custom ROM is suitable to your device.

If you decide to root your device, make sure that you know what you are doing and you have done everything right.

Avoid downloading third-party app from unknown source.

Free up internal memory of your Samsung regularly, especially cache data of Android system and apps.

Try not to use your Galaxy phone when it's over heated or charging.

If you are using Samsung phone like Galaxy S6, use 'disable bloatware' feature to disable pre-installed apps that you are not using so that you can have more space and resources for a faster start up.

Get more space on your phone's RAM by storing third-party app and media files in external memory.