iPhone X/8 is coming in September. Its price is a hot topic that is discussed mostly. No matter whether you would buy i8 or get a new i7/7 Plus, what you should do is to move the data from the old device to the new one. If you have backed up via certain tool, the backup files can be extracted easily and restored to a new device.
As for those who used iTunes backup before, you can extract the files here >> (opens new window)
As for those who used iCloud backup before, you can download the files here >> (opens new window)
As for those who used FonePaw iOS Data Backup & Restore (opens new window), please check the details below and it must meet your needs.
Steps to Extract Files from Backup to A New iPhone
Launch FonePaw iOS Data Backup & Restore on computer. Then, move to "More Tools" and Click "iOS Data Restore" to get started.
Free Download Buy with 20% off Free Download Buy with 20% off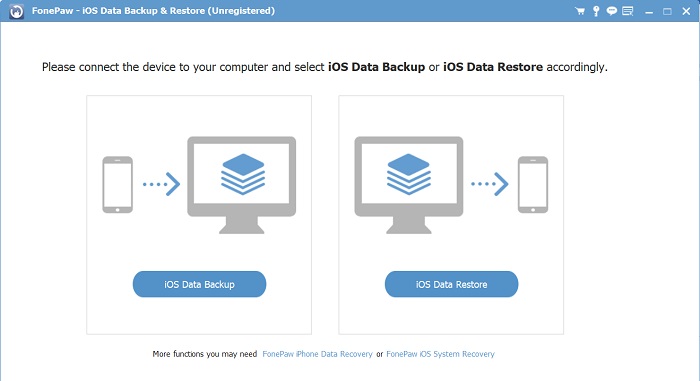 2.Choose the backup you want in the list. Before selection, please check whether the backup is what you need according to the iOS version, date, serial number and size. If you confirm some backups are unneeded, you can delete it while if the backup you need is not in the list, you can load it to the list with clicking "Select" button.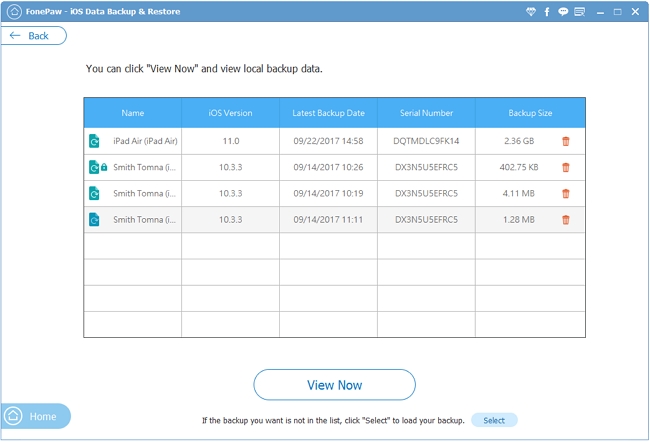 Tip: Part of the backups may be encrypted before so there is a lock icon next to its name. Please type the password to preview the details.
After choosing the backup, the program will analyze your backup. Thus, please wait for several moments.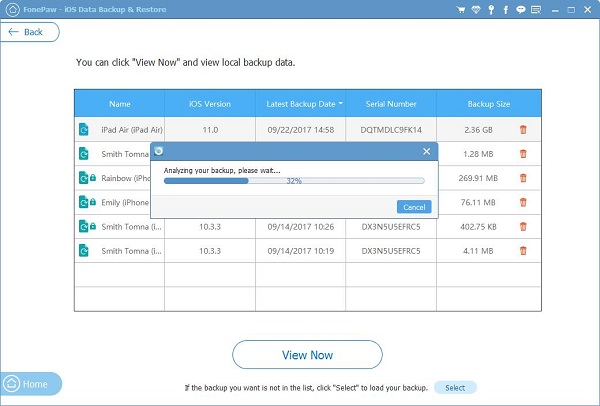 When the scanning is completed, you can preview all items in the backup or just check what you want from the left category. When you tick some data type, you will find that some items are in red while some are in black. Actually, the red ones are the deleted data that are not overwritten when you backed up the files on iPhone 7/7 Plus.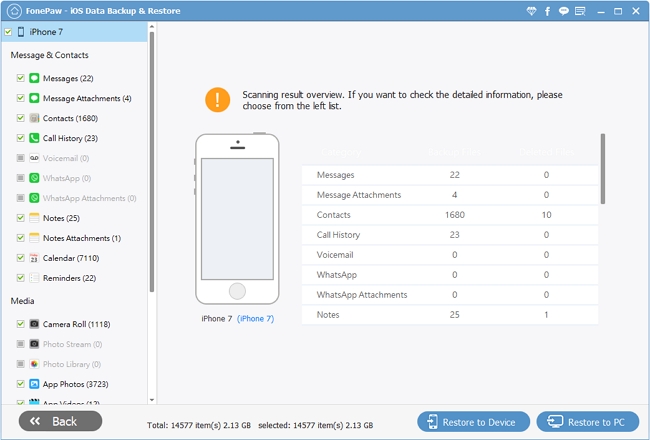 Once you have selected the ideal files, like Contacts, you should move to the buttons at the bottom. To restore the files to a new iPhone, please hit "Restore to Device". The pop-up will come to you to inform you that only part of the data type can be restored. If you have confirmed, you can go to the restoring step.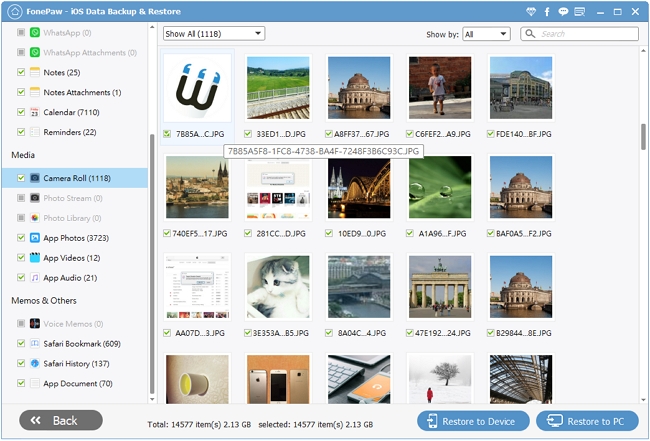 Please don't disconnect your iPhone/iPad until the restoring is over. Finally, the result page will tell you how many items have been restored. Click OK to finish the process. Otherwise, you can undo the operation.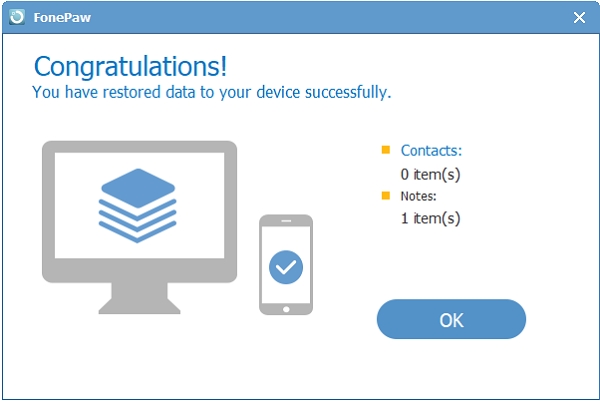 Why Should You Use FonePaw iOS Data Backup & Restore?
After reading this, you may be wondering:
Why shall I use this program?
I can use iTunes to back up and restore, why to use it?
Compared with iCloud and iTunes, is it better?
...
Now, let me give you the reasons:
The backup size of this program is much smaller than iTunes backup and iCloud backup. If you do a backup for the same iPhone via these three ways, you can make comparison. iTunes and iCloud backup will take up more than 1 GB while this software only occupies less space. Thus, it will take less time to restore.

You can select certain items to back up and restore via this software while you cannot do with iTunes and iCloud.

If you tend to restore data from iCloud and iTunes backups, it is impossible to preview the detailed items while with this SW, you can check anything in the backup before extracting the data.

What makes us surprised is that we can undo the restoring process and the files in your device previously are still here.