On an Android phone, you can back up device data and settings, such as Wi-Fi networks & passwords, app data to Google Drive. However, Google backup doesn't always go well. Some users reported that Google backup is not working on their Samsung/Nexus/Pixel/OnePlus/Huawei/Xiaomi, etc. When opening Backup & Restore, it shows that "Disabled by your admin". When you cannot back up to Google Drive, here are a few things you can try.
Solution 1: A Strong Network Connection
First of all, you should make sure the network connection on your Android device is strong. Also if you are using mobile data, you should check if you have set to back up with Wi-Fi only.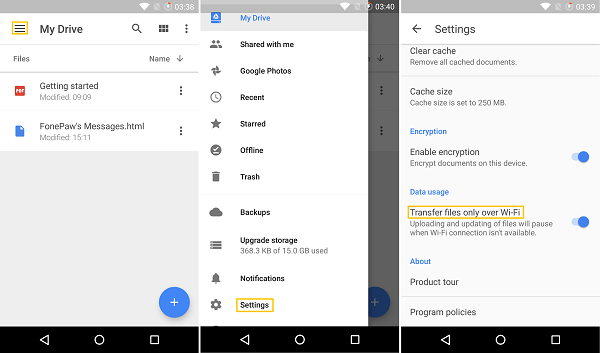 Open Drive on your phone.
Tap three lines icon > Settings.
Check if Transfer files only over Wi-Fi is on.
Solution 2: Re-add Google Account
Some users find it helpful to remove Google account and then add it back.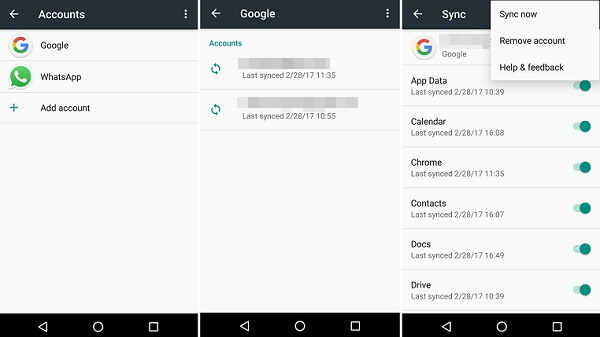 Run Settings and choose Accounts.
Tap Google > three dots icon > Remove account.
You should add your Google account back and check if Google backup is working fine this time.
Solution 3: Clear Google Drive Cache & Data
Usually, when a service goes wrong on your phone, clearing its caches and data will help to fix the problem.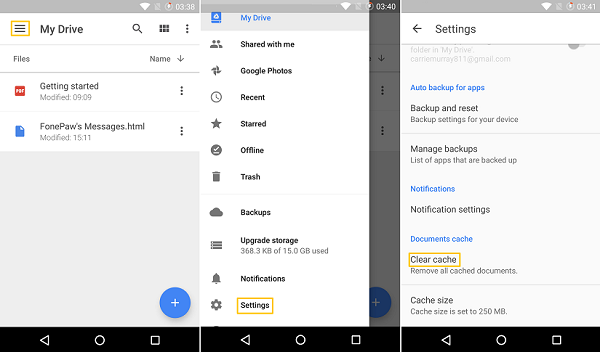 Open Google Drive and go to Settings.
Tap Clear Cache.
Now you can restart your Android phone and see if you can back up data to Google account now.
Solution 4: Update Google Drive
If there is an Android update, receive the update. And you can also go to Google Play Store and check if there is any update for Google Drive. If there is, update the app.
Also, you are suggested to uninstall and reinstall Google Drive. Some users are able to back up to Google Drive after reinstalling the app.
Alternative: Back up Android Phone to PC
When Google backup is not working and shows "Disabled by your admin", there is a software bug on Google's end. There is not much we can do about it. When Google Drive backup failed, you should switch to a new back up method: back up your Android phone to PC.
And FonePaw Data Backup & Restore (opens new window) can help you with that. Comparing to backing up to Google Drive, backing up Android to PC with the FonePaw application is preferable because:
It backs up everything on your Android phone, including photos, videos, messages, contacts, call logs, documents. However, Google Drive only back up settings and data. You have to sync photos, videos to Google Photos separately.
Your data will be saved as a small-sized file in your personal computer. And the FonePaw application can encrypt your backup to protect privacy.
You can selectively back up your Android data while Google backup doesn't allow you select which data to back up.
Download the free trial version of Android Data Backup & Restore on your PC to have a try.
Free Download Buy with 20% off Free Download Buy with 20% off
Step 1 Launch the program. You can choose Device Data Backup.
Note: If you choose One-click Backup, you cannot select data to back up.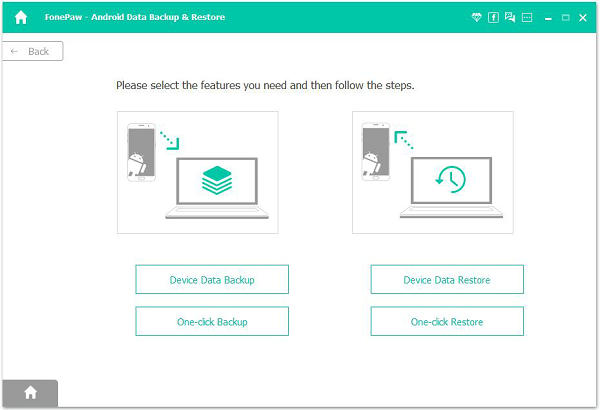 Step 2 Then you can choose the data that you want to back up, for example, choose to back up photos only.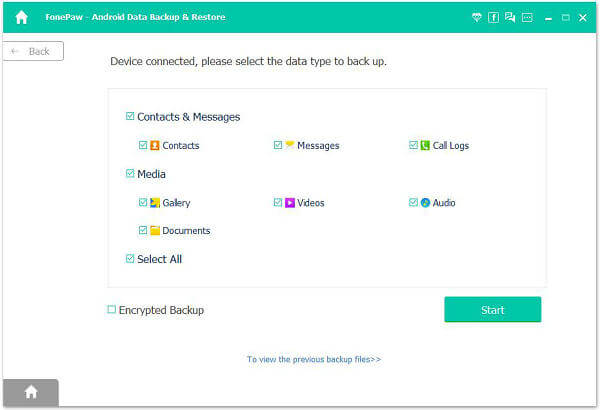 Step 3 If you want to encrypt the backup, tick Encrypted backup and click Start. You'll need to enter a password.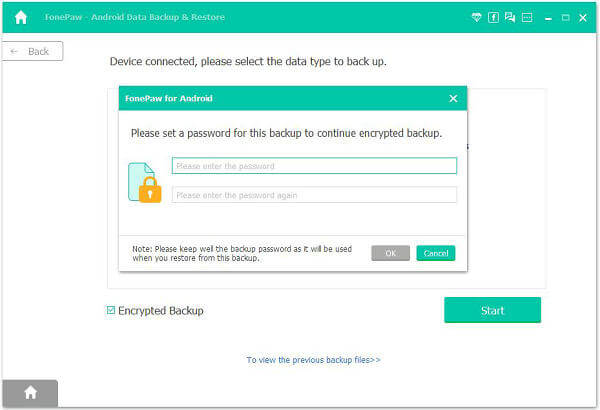 Step 4 A backup will be made on the computer.
Which backup method do you prefer? Back up to Google Drive or backup to a PC? Share your opinion below.