The smartphone nowadays is like an information exchange and transfer center for us. As one of the most frequently-used messaging app on your phone, Facebook Messenger could contain many messages and files stored in it. However, the app doesn't come with a messages backup and restore feature. When you needs the chat history from Facebook or save a copy of important messages before reinstalling the app or switching you phone, is there a way to back up Facebook Messenger? This post is going to cover two methods to back up Facebook Messanger on iPhone and Android respectively.
---
People Also Read:
How to Recover Deleted Facebook Messages (opens new window)
How to Record Facebook Video Calls (opens new window)
---
# 1. Facebook Messenger Backup on iPhone
FonePaw iOS Data Backup & Restore (opens new window) can help back up Messenger chat history to PC from iPhone, iPad, iPod Touch. In this way, your Facebook backup will not occupy the storgae space of your iOS device while you can restore the chat history even when your iPhone, iPad is lost or reset.
It back up messages, attachments(photos, videos, etc.) sent via Messenger. Also, other data on your iPhone, such as SMS messages, contacts, photos, notes, can be backed up via the tool. If there is personal information in your Messenger chat history, the tool can encrypt the backup with password to protect data from prying eypes. Below are the steps to back up Messenger messages on iPhone.
Step 1 Download the program by clicking the below buttons and install it in your PC.
Free Download Buy with 20% off Free Download Buy with 20% off
Step 2 Click its icon to launch the program and plug your iPhone to your computer.
Step 3 Click "iOS Data Backup" to start a backup.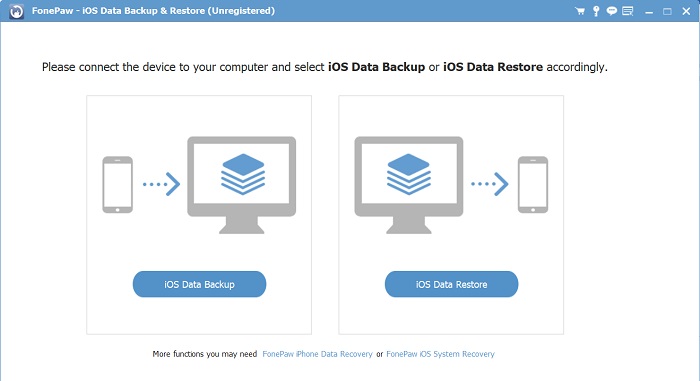 Step 4 On the following page, tick the option by which you want to back up Messenger messages: Standard backup or Encrypted backup. If you choose Encrypted backup, you will be required to enter a password for the protection of backup in your PC.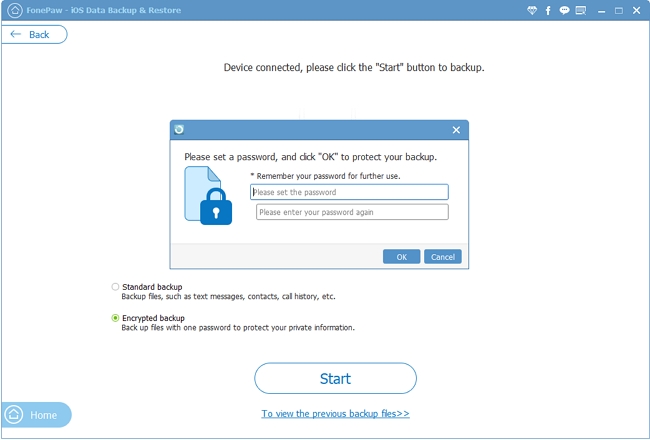 Step 5 On the next page, classified data will be presented so you can choose what kind of data you want to back up from your iPhone. Here we should tick Messenger &Attachments and hit Next button on the page.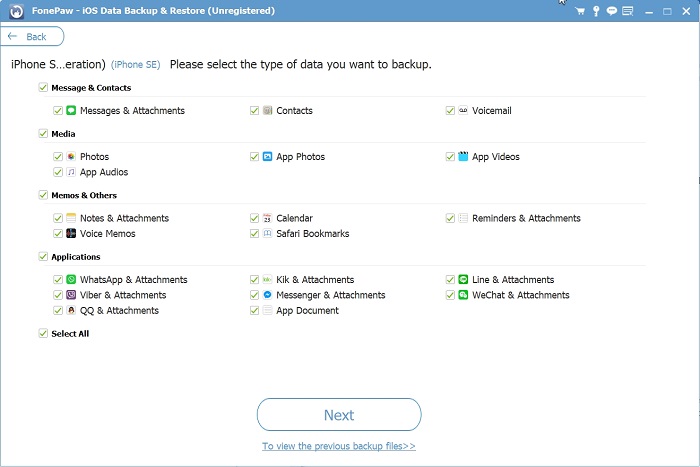 Step 6 Finally, after completing backing up, there will be information about the backup like name and size shown on the page.
Judging from the process of backing up, we can see that FonePaw iOS Backup & Restore is easy-to-use. More importantly, it has taken the security of the iPhone backup in PC into consideration. So anyone can feel reassured to quickly and easily operate this software in your PC.
Tip:
To view or restore your Facebook Messenger backup, click iOS Data Restore and open the backup. All Facebook messages, attachments in the backup can be reviewed.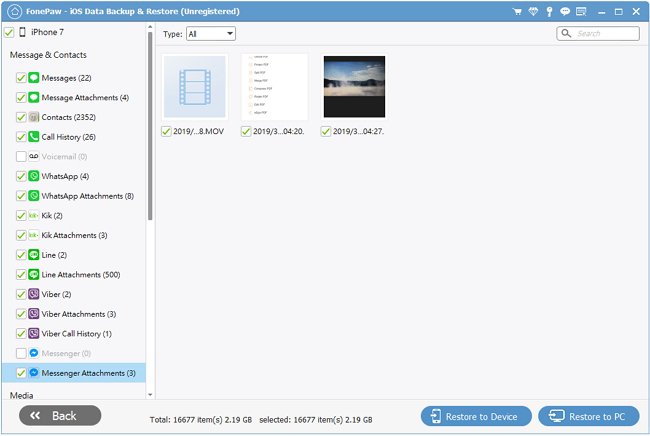 # 2. Facebook Messenger Backup on Android
As there isn't a backup tool for Facebook Messenger on Android, you may download Facebook messages from its server to have a copy of your chat history. Let's see how to do it.
Step 1 Log in the Facebook account on the PC and click the triangle icon at the upper right corner; choose Settings.
Step 2 On the left panel, click "General" and you can see "Download a copy" on the right page; Click it.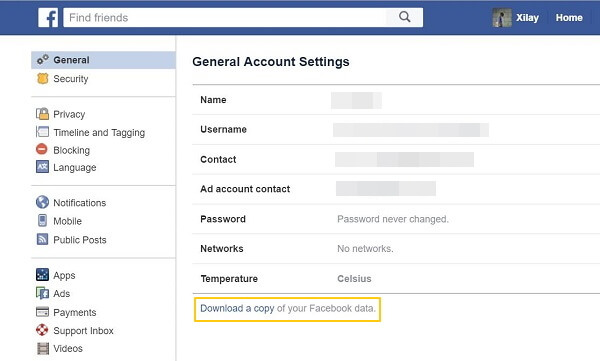 Step 3 You can see a green button on the new page; just click it to start the archive.
Step 4 For the second confirmation, you will be asked to reenter the password in the pop-up window.
Step 5 After entering password again, you need to click the "Start My Archive" button in the pop-up window; a new winodw will notify you that an email collecting your information is sent to your inbox and just click the "Okay" button.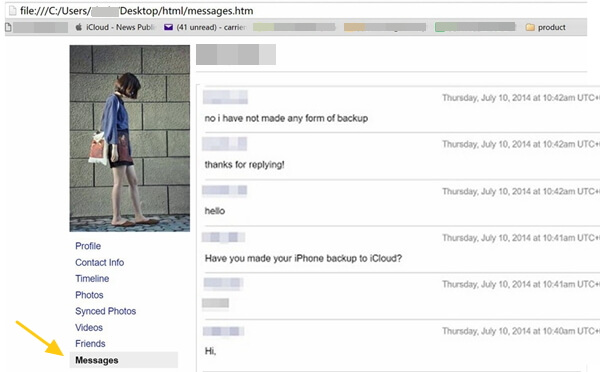 There is, however, a drawback for this method of backing up on Android: NO ENCRYPTION. So please put it in a secure location which no one can easily find out.
The above two methods are intended for different smartphone systems and do the Facebook Messenger backup according to your smartphone system in case you lose the data in the phone one day.