Most Samsung new models are equipped with fingerprint scanner, which makes it more convenient for us to unlock Samsung phones. However, more and more Samsung users report that the fingerprint scanners on their phone just stop working. In fact, this problem of Samsung exists for quite a long time. Here we list possible reasons why the fingerprint sensor of Samsung is not working from time to time and how to fix the problem.
People Also Read:
How to Recover Deleted Photos from Android Internal Storage
How to Recover Deleted Text Messages on Android 2021
Why is My Fingerprint Sensor Not Working on Samsung?
In short, the problem of Samsung fingerprint sensor not working mainly has the following three reasons.
Unclean Finger or Fingerprint Sensor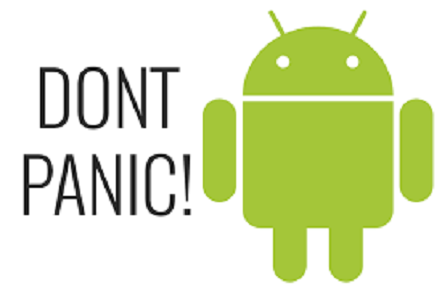 Many users who report this problem succeed after wiping away the dirt and sweat sticking on the finger or the fingerprint sensor. It turns out to be a false alarm at last. So, if your fingerprint sensor does not work next time, clean and dry your finger or the fingerprint first. What's more, keeping your finger and the fingerprint sensor dry and clean can not only improve the responding speed, but also protect the fingerprint sensor and prolong its life span.
Hardware Issue
A hardware issue can cause the fingerprint sensor on your phone to stop working. It refers to a damaged hardware or its relevant parts of the phone. In most cases, when a hardware issue occurs, the best solution is to ask nearby Samsung Service Center for help, for trying to fix this problem single-handedly can exacerbate the situation.
Above are three common reasons for which the Samsung fingerprint sensor is not responding. Scroll down to see how to fix.
Bugs of New Android Version
The reason why your fingerprint sensor is not working can also be the bugs of Android system.
Every new version of Android brings better experience, together with small bugs that cause problems in some Android phone models. And Samsung, as one of the leading Android brands in the world, possesses various Android models and thus is deeply affected. Every Android update would invariably bring small or major bugs to Samsung phones.
Corrupted Fingerprint Data
There are many reasons leading to corrupted fingerprint data. It may be the untrustworthy software you downloaded, the obnoxious Internet virus, and so on. They hack in your phone, stealing and changing the information, leading to corrupted fingerprint data and at last your fingerprint sensor is not working.
How to Fix Fingerprint Sensor Not Working on Samsung?
Method 1 Repair the System
Repairing the system of your Samsung phone can solve virtually everything and thus should be the first solution that comes to mind. Choosing the right repairing software makes the process simple and smooth. FonePaw Broken Android Data Extraction is the one for you. Within a few simple clicks, the problem of fingerprint not working on Samsung phone is fixed and your phone would return to a brand-new, problem-free status. Scroll down to see how to do it.
Step 1. Download FonePaw Broken Android Data Extraction on your PC. Open the program and choose Broken Android Phone Data Extraction.
下载按钮
Step 2. Connect your Samsung phone to PC using USB. Click the right Start button.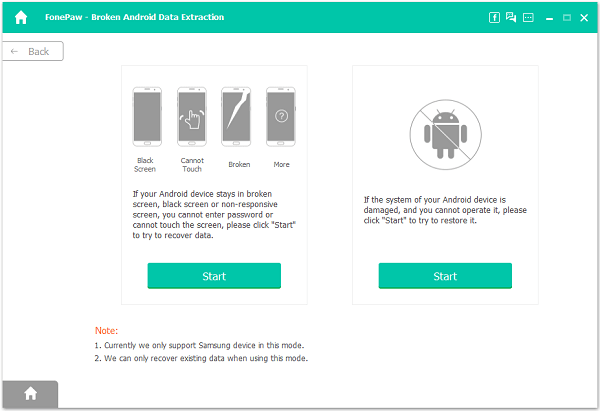 Step 3. You'll be provided with the following five options. Choose Others > Next.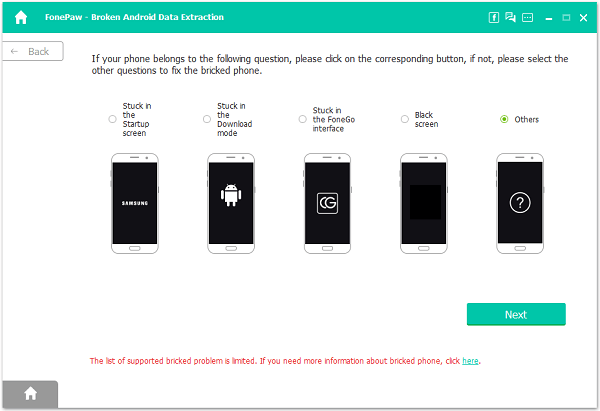 Step 4. Choose the name and model of your phone and click Confirm. Then follow the instruction to put the device in download mode and click Start. The program will begin to repair your phone by downloading matching recovery package. Your device will reboot when the repair is completed.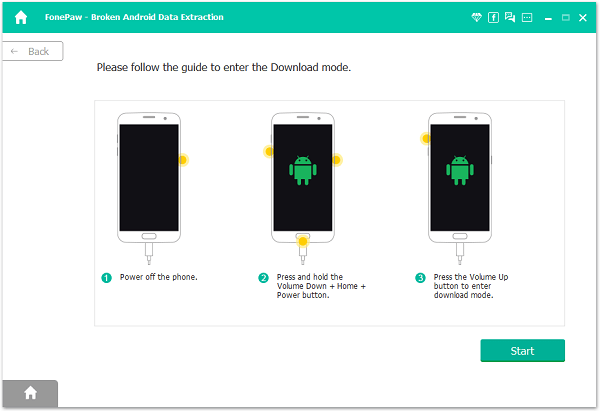 Also, before every operation on the software, it is recommended to have a back up of the data. You don't have to worry about accidents during the repairing process if you have a complete backup of your phone.
Method 2 Check for Android Update
As it's mentioned in part 1, every update of Android brings small bugs that cause troubles in many Samsung phone models. In most cases, users find and report these bugs to Google, and then these bugs are fixed in the newest version. So, to fix the problem of fingerprint scanner not working, you can just simply check for Android update. In a way, new is indeed always better.
Method 3 Add New Fingerprints
Adding new fingerprints is a simple and direct way of fixing corrupted fingerprint data; however, if the fingerprint scanner is not responding while adding new fingerprints, then the problem is the hardware of the fingerprint sensor. You should take your phone to Samsung Service Center ASAP and ask for their help.
Conclusion
In sum, this article introduces common reasons why the fingerprint scanner is not working on your Samsung phone and three solutions. The most useful solution that can work under any circumstances is using FonePaw Broken Android Data Extraction. The software provides a quick, safe system repairment and data backup.
Free Download Buy with 20% off Free Download Buy with 20% off