2. When downloading is completed, double click the file on your computer.
3. Select the language to use during the installation, such as English, France, and Japanese. Then click on "OK".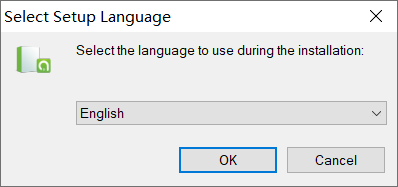 4. You will have the Welcome page, showing which version of the program you will install on your computer. Click "Next" to continue.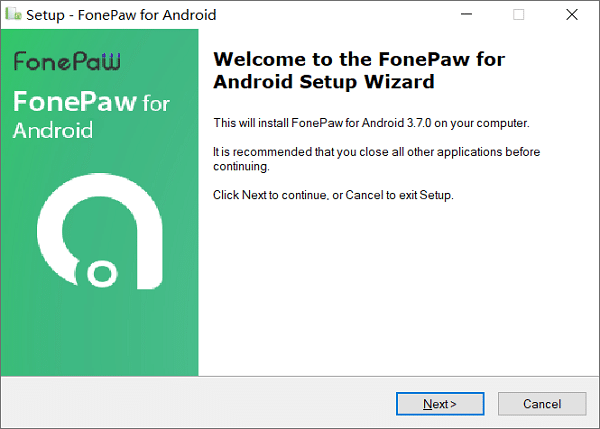 5. Before continuing, please read the following License Agreement. You must accept the terms of this agreement before continuing with the installation. Then press on the "Next" button.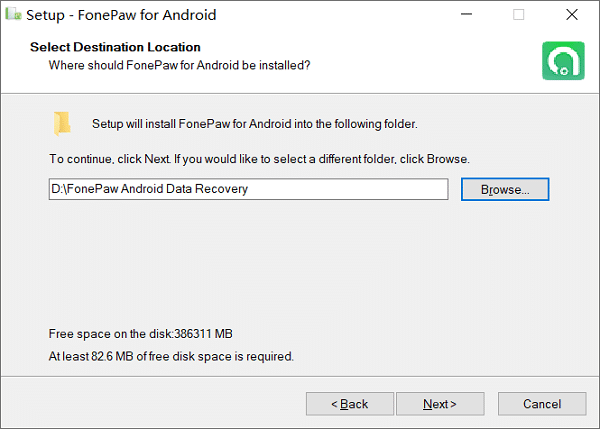 6. Setup will install FonePaw Android Data Back & Restore into the defaulted folder. To continue, click "Next". If you would like to select a different folder, click "Browse".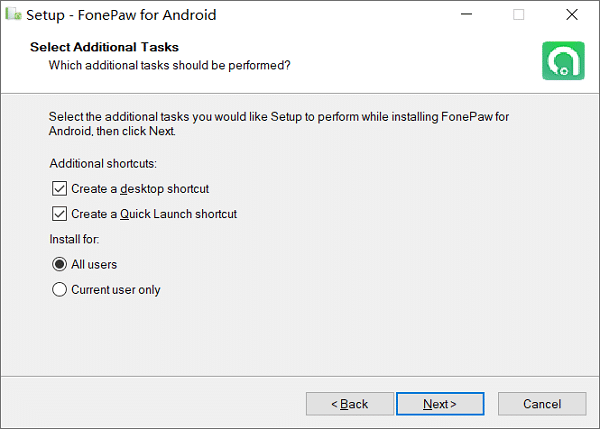 7. Now you can select which additional tasks should be performed. For example, you can choose to create a desktop icon and create a quick launch icon. And you can decide to install for all users or current users only.
8. Setup is now ready to begin installing FonePaw Android Data Recovery on your computer. Click "Install" to continue with the installation.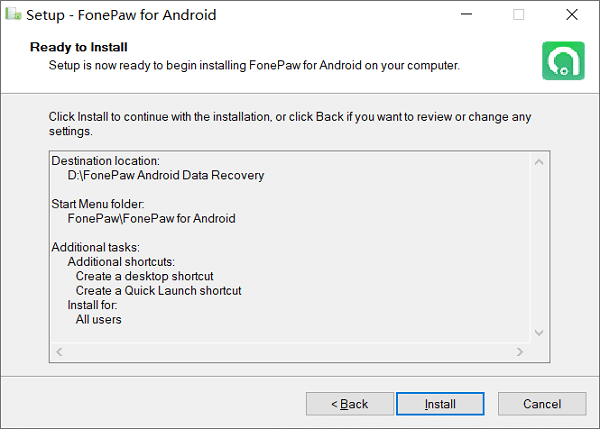 9. Complete the Setup Wizard
Setup has finished installing FonePaw Android Data Backup & Restore on your computer. The application may be launched by selecting the installed icons. Please click "Finish" to exit Setup.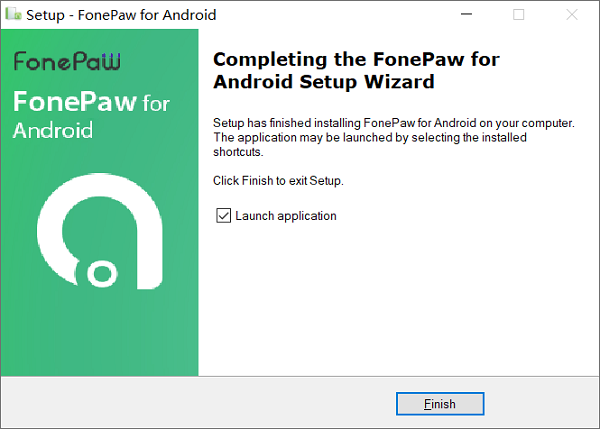 10. FonePaw Android Data Backup & Restore will run. You can click the "FreeTry" to experience the trial version. However, we recommend you to purchase or register into the complete version so that you can enjoy more features.
You have set up FonePaw Android Data Backup & Restore on your computer! Now you can follow our detailed guides to backup and restore contacts, text messages, photos, videos, and so on from your Android.